One of the most cost-effective and quick to print marketing materials for any political campaign is Election Postcards. With the perfect visual impact and an opportunity for effective communication, they are a great way to send your voters key campaign messages. Make the right impact and get a positive response with well designed and printed custom Election Campaign Postcards that stand out!
Many political campaigners forget to take advantage of this customizable print product that is easy to mail and can reach a wide audience. It can help you sway your electorate's opinion and lay a successful foundation for your campaign and message.
Why choose Election Campaign Postcards?
It is no surprise that Election Mail Postcards are a staple to get the word out and are a superb medium to send a message by communicating it in a beautiful and attractive manner. They stand out in the mailbox, making sure your postcard is noticed and picked to read instead of being discarded.
They add a personal aspect as there is space for a handwritten note, which feels more personalized. An affordable option, postcards fit into every campaign budget and can be printed in bulk to reach a large number of people. As part of EDDM or Every Door Direct Mailing, you can also choose specific USPS routes and reach targeted demographics.
Choose a goal for your Election Mail Postcards
Simply sending out a "vote for me" postcard wouldn't do the trick. With such a versatile print product, you get the option of choosing a more specific goal and sending out a targeted message. For instance, if you are learning the demographics of a certain area, send postcards inviting the receiver to take a poll on your website. Similarly, if you are seeking funds for your campaign, mailing a fundraising postcard is a good option. When asking for votes, substantiate your ask with why they should vote for you.
Sending a postcard with a specific goal can help increase the chances of a positive response. Since Election Postcards are cheap to print, you can send them again as follow-ups and use them as a means for constant communication with voters. Segregate the postcards you send based on demographics and target specific messages to each segment, apart from general messages sent to all.
Write captivating content for your Election Postcards
Standard Postcards focus on highlighting what the politicians standing in the election have accomplished. Focusing on the roles they have played previously and what projects they have worked on is important to display as voters use that to gauge the candidates. But just sharing this information is not enough to sway everyone's decision in your favor – you also need to show them what you will do in the future if you're elected!
Display the plan for your future endeavors if elected, by specifically stating your objectives and telling people how you will help them. Being open about your intentions builds goodwill and trust and helps you gather more votes in the elections if you are fair in your promises. Ensuring that you write compelling content for your postcard that is honest and relates to the voters, will help you stay ahead in the race!
The right options for Election Mail Postcards Printing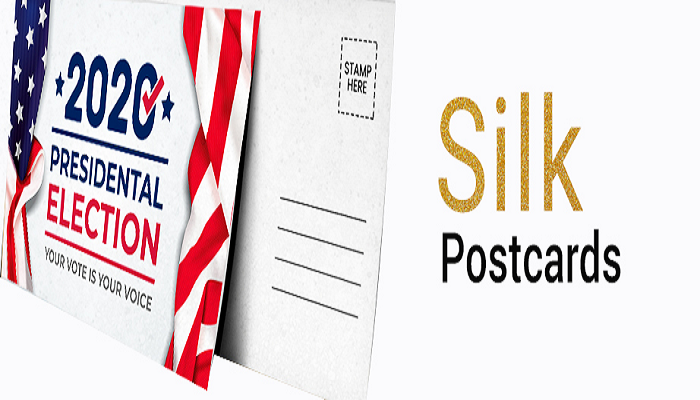 People always remember well designed and printed postcards that stand out, so it is a great idea to associate your name with print marketing products that are powerful and create an impact. A great way to elevate your campaign message is by choosing superior printing options and customizing every aspect of the process.
You get the option of choosing specialty paper stocks as well as various kinds of coatings and effects that can help in enhancing your postcard's design and message. Pick from Silk Postcards, Raised Spot UV Postcards, Pearl Metallic Postcards, Foil Postcards, and more for eye-catching effects. For eco-friendly options, Brown Kraft Postcards are one of the best to use as they are made with 30% recycled material. For more permanent and long-lasting options, pick Plastic Postcards and Magnet Postcards.
Get your Election Mail Postcards printed in full-color and pick from several sizes. You can also opt for rounded corners instead of square ones and choose from Matte, Aqueous, or UV coatings. With so many customizable printing options, you can easily create a postcard that stands out from the competition due to its uniqueness and amazing printing quality!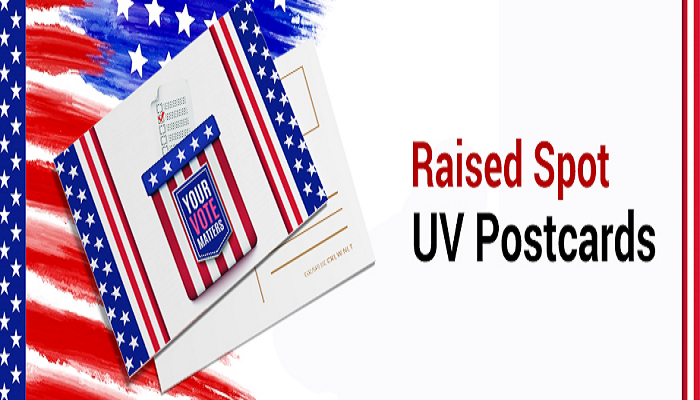 If you are looking for exceptional printing quality and a wide range of Election Postcards, PrintMagic is a one-stop-shop for all your printing needs. With quick shipping, flexible order quantities, and every customizable option available, we promise to give you a winning edge in the elections.
Sample Election Postcards by PrintMagic
If you are looking for inspiration, we've got some attractive and easy to customize Sample Election Postcards templates. Our team of design experts has curated very adaptable designs that are right for the current elections. If you need further help with designing your postcards, PrintMagic offers Design Services to help you create an impactful postcard that can take your campaign to the next level!
The kind of postcards you send out will reflect the quality of your candidacy in the mind of your voter, so make sure to design and print Election Postcards that look good, powerfully impart your message, and captive its readers. Ensure that you put in the needed time and effort to create an effective postcard and lend a perception of great quality by printing amazing looking Election Campaign Postcards. They are a powerful tool to deliver your campaign's message and instill trust in the electorate that you are the right person to vote for.