With customer expectations for designs soaring high, companies need to step up their game when mailing Custom Postcards to represent their brand. A generic or drab Postcard wouldn't make the cut and maybe ignored, which is why you must use a creative and interesting design that instantly catches the receiver's eye!
There are several ways you can use these Custom Postcards such as for advertising a sale, attracting new customers, launching a new product or service, sending thank you notes, holiday greetings, as well as invitations for events.
The best Custom Postcard Designs that convert don't just look great, but also have several features and elements that effectively communicate the brand's message to drive action. Here are some basic designing tips for Custom Postcard Printing to ensure you create the perfect product to advertise your brand, products, and services.
Choose high quality images that stand out instantly and are defective of what you are promoting.
Less is more on a Custom Postcard so try not to make the design too complex and clustered.
Add an eye catching headline that encapsulates the message of your advertisement.
Make sure your brand is always visible by adding your logo, using your brand colors, and more so that all your print material is instantly recognizable.
Have a look at some creative and enticing looking Custom Postcard examples for your business!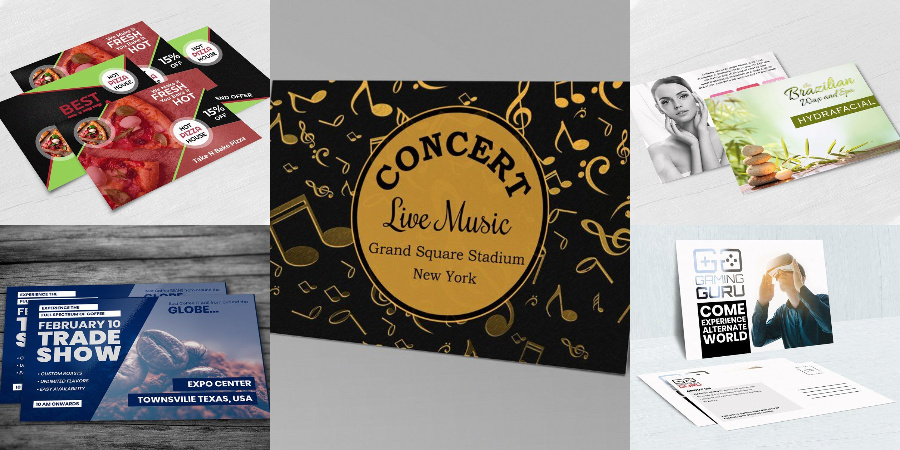 Choose Print Magic to get amazing quality printing for your promotional products. Send Custom Postcards as part of your EDDM or Direct Mailing campaign that are created with every customization you may need! You can also get expert Design Services at affordable pricing or use one of PrintMagic's Free Postcard Templates that are professionally designed with the required cut, bleed, and safety margins for your custom design.