Unless you have been living under a rock for the past few years, you've definitely been handed a brochure at a store, when walking down the road, or in your purchase and take away bag. Brochures are the bread and butter of companies who have an effective marketing and promotional strategy. One of the best means of distributing information to consumers and creating awareness, COVID Brochure Printing can help distribute the much-needed information about your response to the Coronavirus pandemic.
While brochure designing is relatively simple, there are some points to keep in mind when specifically making a Custom COVID-19 Safety Brochure for your business. The goal is to create the perfect COVID-19 Brochure Design which sends the message in an impactful way and creates a print product that the receiver would like to refer to in the future. Creating a harmony of various elements that fit together is the key to making a brochure that looks unique and stands out from others. Match these elements with your brand theme and message to create a final product.
1. Know your theme and message for COVID-19 Safety BrochurePrinting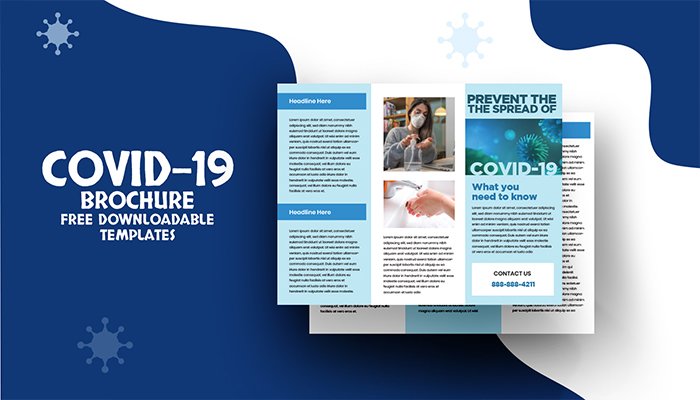 Before you start writing any text or creating any Personalized COVID-19 Brochure Design, it is important to think about the overall concept and theme of the brochure you are making. What is your company's personality and what are you trying to sell through the brochures? Finding a theme will make it much easier to put together the other elements like font, colors, and design.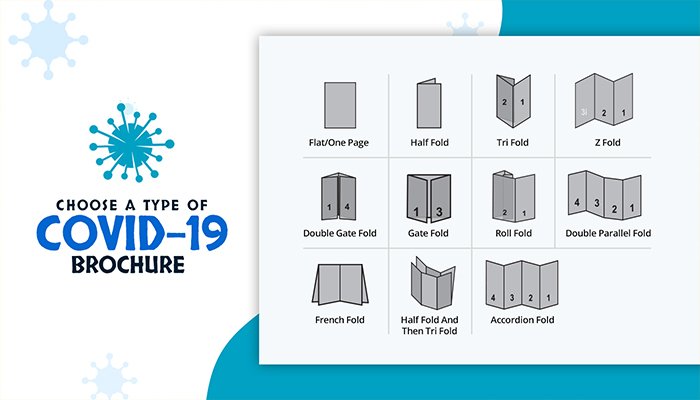 Next, understand the message you want to send with your brochure. It should be to the point and the COVID-19 Brochure Design should relevantly depict your message without looking confusing.
2. Keep your reader in mind when doing COVID Brochure Printing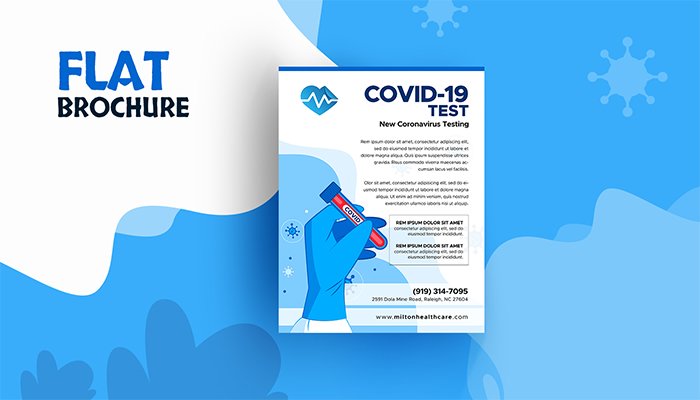 The most important aspect of how to make your brochure campaign successful is targeting your audience with meaningful content that they actually want to read. So figure out what your customers and prospects are looking forward to. What kind of content do they want details on? What kind of a COVID-19 Brochure Design format is most used? What colors are readers most attracted to? Make the brochure design appealing to the readers to ensure success!
3. Choose a type of COVID-19 Brochure Design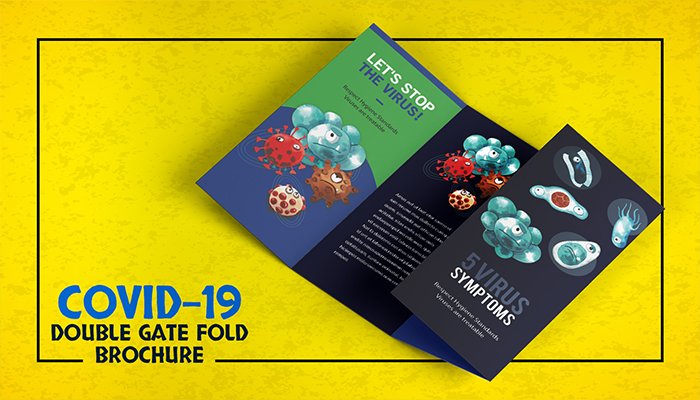 Brochures are available in several varieties, depending on the number of folds you want. The more folds you have, the more amount of information you can add in a systematic and formal manner.
5. Pick your Custom COVID-19 Brochure Design images and text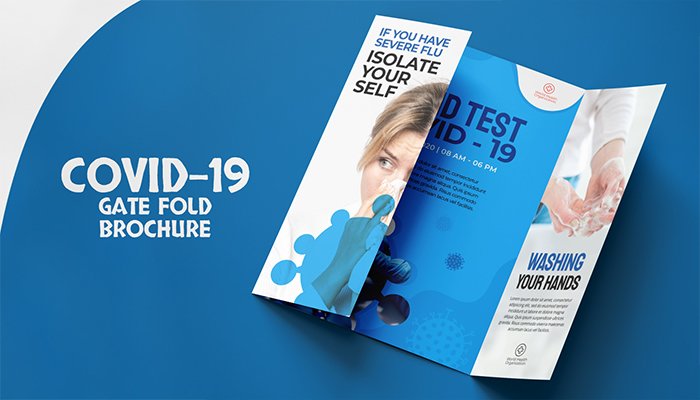 There should be a good balance between the images and text used on the brochure. A very text-heavy COVID-19 Safety Brochure can look complex instead of giving the reader the right intent instantly. While very little text and only images can be confusing to understand and vague for the viewer.
6. Add a compelling CTA for COVID-19 Products Brochure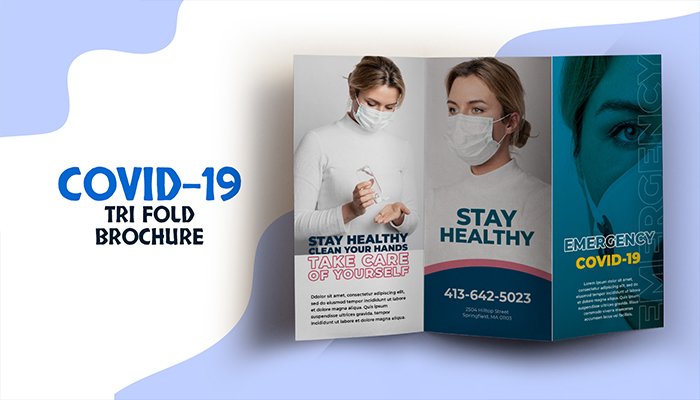 The ultimate goal of your Personalized COVID Brochure Printing should be to get the reader to take a certain action after receiving the brochure. This is why a strong Call To Action is highly recommended that will get the reader to log onto your website, visit your store, or get in touch with you for certain services.
7. Great quality COVID Brochure Printing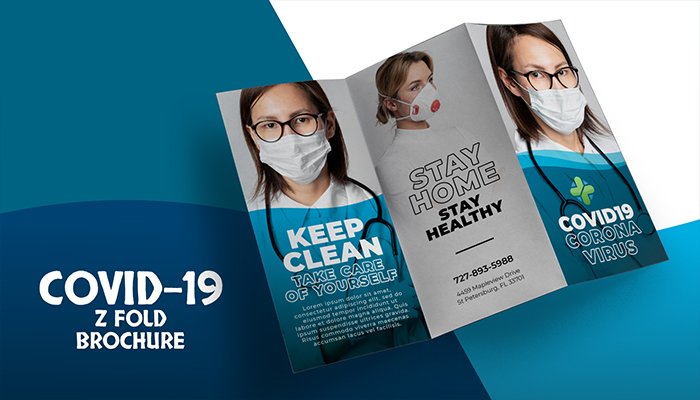 The next important step is to choose a company offering COVID Brochures for Printing that are full-color and fade-resistant. This is because amazing quality printing can help in enhancing the design and ensure it looks beautiful on the promotional product.
If you are looking for a one-stop-shop for all your design and print needs, then PrintMagic is the best choice! We offer several types of COVID-19 Brochure Designs for your business with paper stock, size, and coating options among others. If you need help in COVID-19 Products Brochure designing, we can help you create one from scratch along with logo design services.