COVID-19 has changed the way businesses operate, and even with stores and offices opening up, there are still some rules and regulations that we need to keep in mind. A new necessity that all companies must follow is printing communicative print products to display how you are handling the Coronavirus pandemic. One such top product that industries use rampantly is Labels For COVID-19. It is perfect for adding the relevant text to just about anything without having to change the complete creative design.
Quick to print, extremely affordable, and very customizable, COVID Warning Labels have now become a much-required product. You can print Custom COVID Labels For Jars, put temporary COVID Warning Label On Masks, add information on packages, or get COVID Labels For Clothing done.
Shipping and mailing COVID Labels for better visibility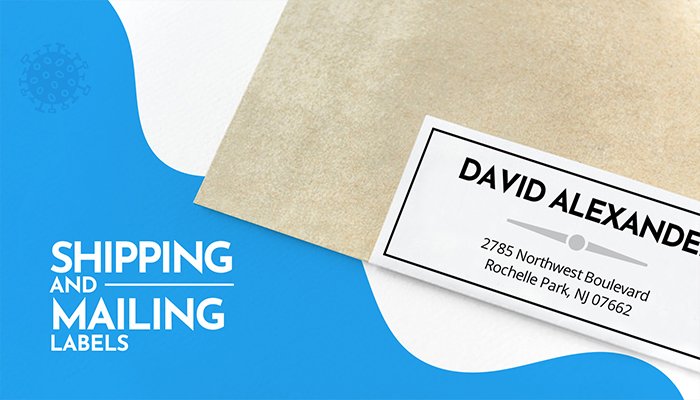 With Amazon and other shopping websites starting to deliver goods at home so customers don't have to venture out, the need for Shipping and Mailing Labels has increased. Print address COVID Labels to ensure the receiver that your mail is safe to open and has been sent with the utmost care and following all required health standards.
Waterproof labels that are long lasting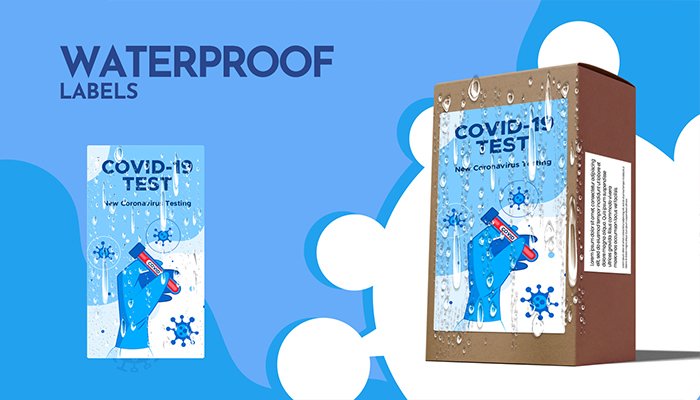 A big priority for labels is for them to last long and display the information printed on them. Waterproof Labels are a great solution for that as they are more durable and sturdy than other kinds of labels. They have been made to endure harsher environments and are best used on products that come in contact with water regularly.
If you are selling cleaning and disinfection products, Custom COVID Warning Labels applied to them can stay for much longer if they are waterproof. The same goes for beverage products like water, soda, and juices that are constantly in contact with condensed liquids.
Personalized COVID Warning Labels to follow the rules
Warning Labels For COVID-19 have a vast number of applications. Apart from sticking them on packages going out of your store, they can also be incorporated around the store. Warn people about maintaining a safe distance from each other, wearing masks at all times, and following all needed safety standards. No matter what kind of business you are, COVID Warning Labels are a necessity that can't be ignored.
You can also use Custom COVID Warning Label On Masks or print COVID Labels For Clothing. Distribute them to people working at the store and staff at restaurants to help follow all required health regulations. When using disposable masks and caps, a sticker to denote health information works as a much more cost-effective printing option.
Packaging labels to build trust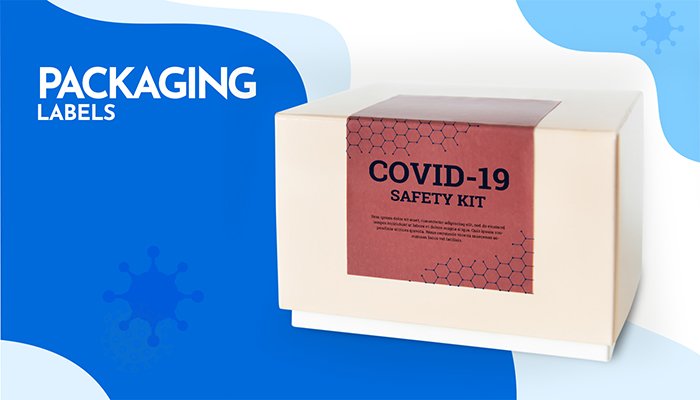 Especially needed for food and beverage items, Packaging Labels are used by restaurants, cafes, hotels, and other eateries to maintain the utmost level of hygiene. Well labeled and sealed food instills more trust than shabbily packed product containers. You can use COVID Labels For Jars, cans, plastic boxes, cardboard boxes, and more to ensure perfect packaging.
Health labels to display necessary safety information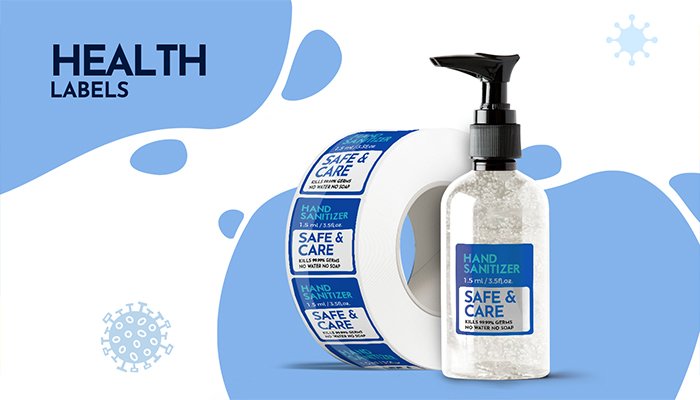 Health and safety labels are the need of the hour during this Coronavirus pandemic. Every business needs to add Health Labels to signify the safety standards maintained while handling any package, parcel, letter, container, box, or other such products that are transferred from one person to another.
Used by parcel and food delivery services, food packages and shopping parcels also need to have COVID Labels that denote the delivery person and company's safety standard instructions. You can't just shut a box and tape the open end and send it off for delivery anymore – you need to create a properly sealed takeaway box that looks secure from any kind of external particles getting in.
Promotional and marketing Product Labels For COVID-19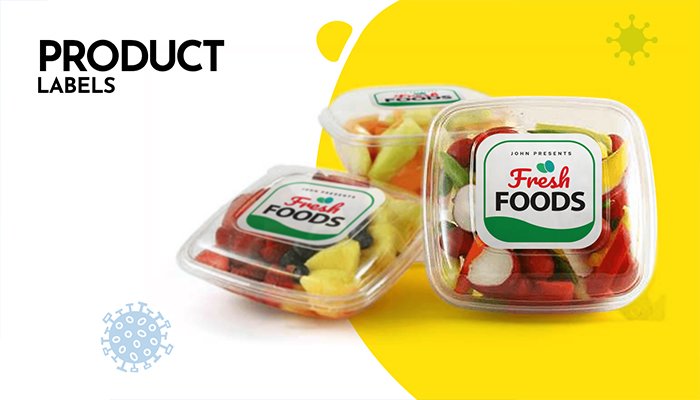 In changing times, many companies are pivoting their branding strategy and trying to make their products as relatable to the current situation as possible. Redesign Product Labels to indicate how the products you are selling can help in the present situation. It is important to evolve and change your brand's identity with the changing times.
This doesn't mean a complete makeover, but more of an inclusion of what is new and trending. You can print various product COVID Labels such as Food Labels, Hand Sanitizer Labels, Beer Labels, Water Bottle Labels, Retail Branding Labels, and more.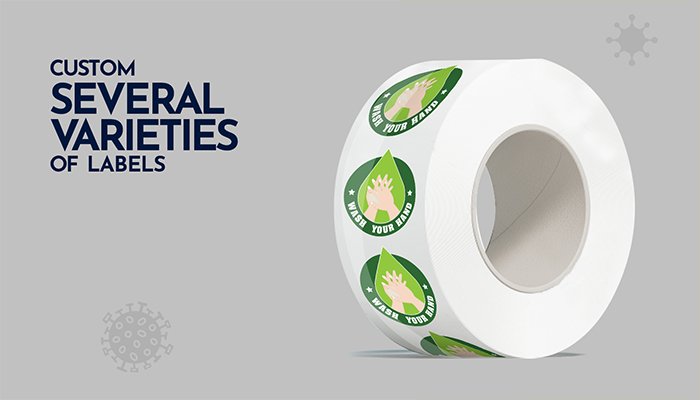 If you are looking for a printing partner with several varieties of Labels available to print along with complete customization options, look no further than PrintMagic! We provide several shapes and sizes to choose from, and you can also get die-cut printing done along with the option of silk, gloss, or no lamination. Pick from 5 paper stock options when you order COVID Labels such as Bright Silver Metallic, Semi-Gloss, White BOPP, Texture Eggshell Felt, and Clear BOPP to find just the right kind of base for your Custom COVID Labels Printing.