Brochures have been in use for promoting travel and holiday businesses for a long time and make an amazing print product to display all the important details a tourist may need. Travel and vacation Brochure printing create a small booklet that contains every bit of information needed about the place you are visiting, including tourist spots, hotels, eateries, cultural experiences, city walks, and more. It also highlights other necessary details such as pricing, itinerary, tour guide information, travel agency contact details, and such.
This versatility of use and flexibility of printing has made using a custom tourist Brochure very popular among travel agents, holiday booking companies, hotels offering stay packages, tourist monuments and parks, and many other such businesses that run on traveling and tourism. They are a powerful information source for tourists wherever they go and is the best way to push your travel business forward.
The best travel Brochure examples are ones that encompass the beauty and culture of the destination, making a product that is enticing and calls the traveler to take the trip! If you want to make a custom tourist Brochure, we've got some amazing tips to make one that will help boost your business and allow you to impress customers from all over the world.
Pick a theme for your tourist Brochure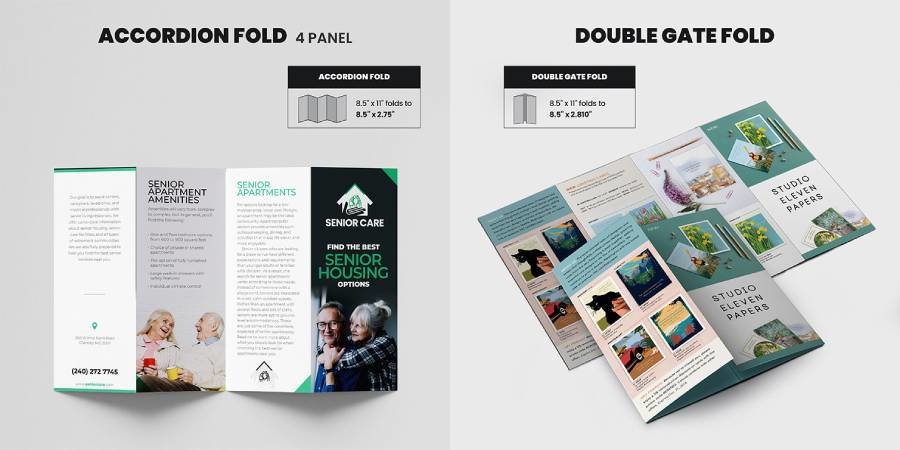 Travel Brochures can be of many kinds and can be used to depict a number of different topics depending on what your business has to offer. Picking a theme for your Brochure can help in deciding what the Brochure should contain – are you talking about a certain aspect of travel, a whole city, or just printing your travel services? Understanding the purpose can help pick a theme and create its design and content around it.
Think about the color scheme and layout you want to use for your custom vacation Brochure printing. Find something suitable for the vacation location you are representing and ensure the Brochure provides the right feel.
Kinds of vacation Brochure for printing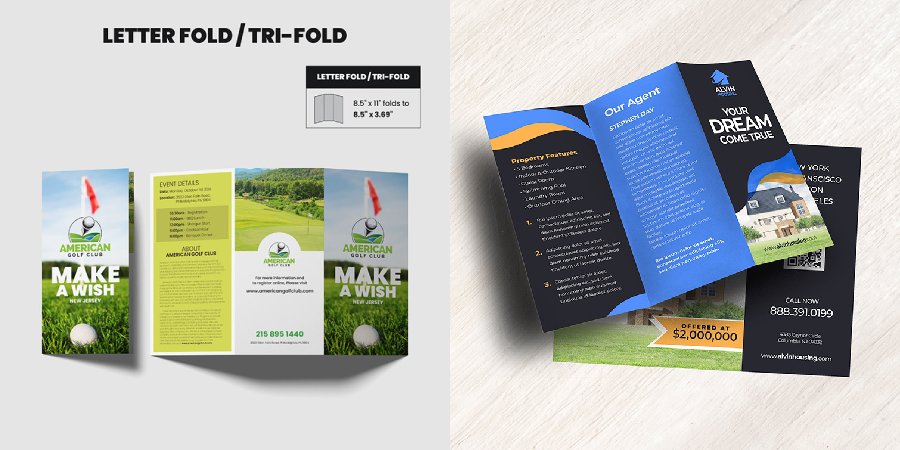 While a tri-fold travel Brochure is one of the most popularly used travel Brochure examples, there are several other types of Brochures that you can pick from. This depends on how much information you want to add so you can accordingly pick the number of folds.
If you are writing about a one-time event, a One Page Brochure or Half Fold Brochure will suffice but if you're writing about the significance and story of a monument, a tri-fold travel Brochure, Gate Fold Brochure, or Z Fold Brochure makes more sense. If you are printing very detailed custom travel Brochures then options like Double Gate Fold, Roll Fold Brochure, Accordion, Double Parallel, French Fold, and Half Fold & Then Tri-Fold Brochure can help.
The right dimensions and orientation custom vacation Brochure
Brochures are printed in several different sizes, so pick one based on how you want to display your information. The size also helps dictate the printing orientation, as vertical or horizontal printing can greatly impact how your content is displayed and understood. The industry standard is to use A4 size paper in portrait orientation for Brochure printing, but you can get creative and make something unique as well.
Writing content for a vacation Brochure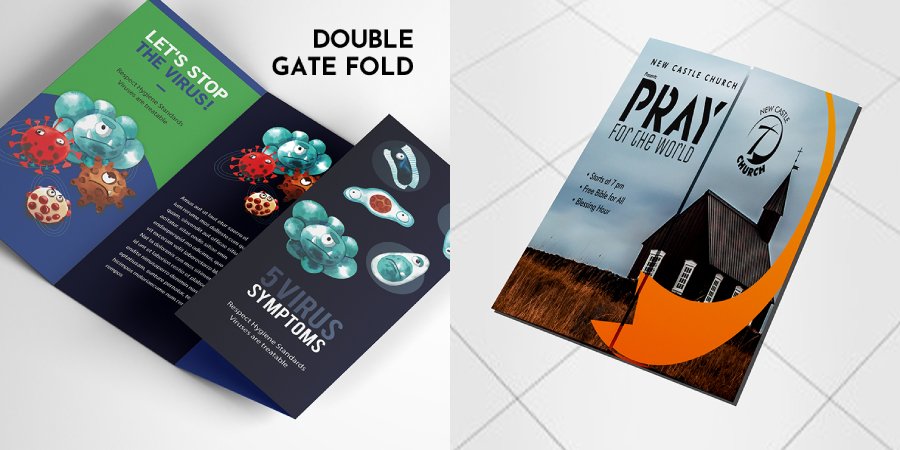 The theme and content of the Brochure should align with the branding and purpose. Apart from just thinking about what you want to write, you should also determine how to write it. Content for a travel Brochure needs to be clear, concise, and informative. The tone should be friendly and positive, ensuring your content is engaging enough for tourists to use the Brochure.
Add catchy taglines and headings to get attention, write about relevant topics, and make sure to make the content value-adding instead of just being promotional. Your tourist Brochure should cover topics and elements such as accommodations, location landmarks, maps, historic sites, facts about the place, restaurant recommendations, transportation, local activities, climate conditions to expect, and much more. The list of things to add to an informative Brochure can go on, but the key is to know what is relevant and necessary.
Best imagery to use in a vacation Brochure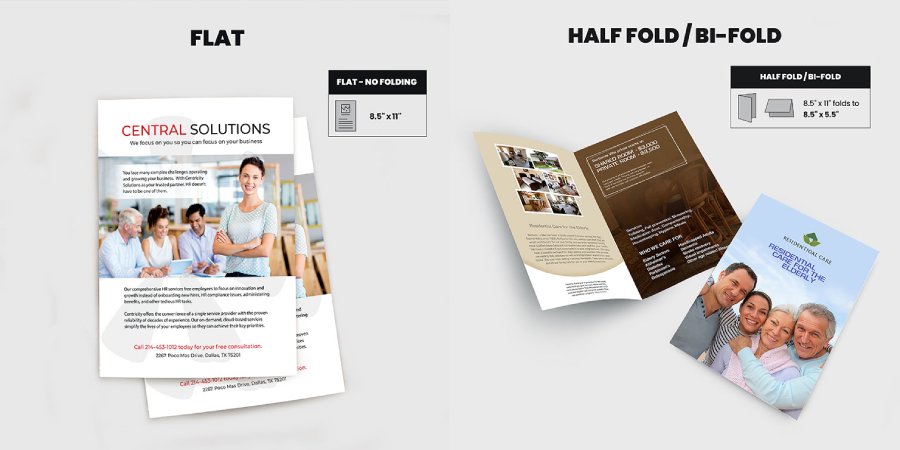 The images you use in the Brochure play an important role in how attractive your final product will look. The best practice is to use original pictures that truly depict your travel services, but you can also use other royalty-free imagery if needed. Your pictures should represent the place you are promoting and make travelers want to go there based on the stunning images!
Always make sure that the pictures you use are high resolution, so they look vivid and not blurry when printed. Even in a small format, image resolution plays an important role in how the final print product is going to look.
Printing guidelines for a tourist Brochure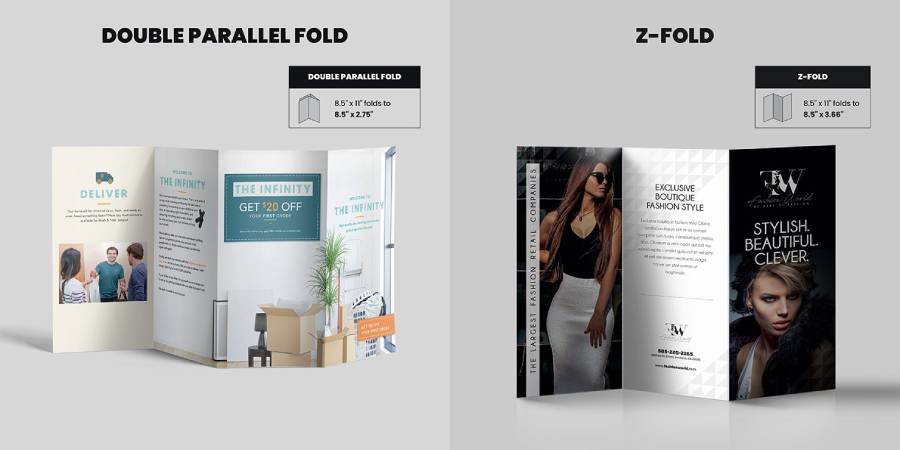 Making sure that your Brochure is printed with the utmost attention to detail and looks high-quality is important. A well designed and personalized tourist Brochure can instantly look attractive and catch the attention of people no matter where it is displayed. Print in full-color and choose the right kind of paper and coating options to enhance your images and details.
If you need help with how to make a travel Brochure, PrintMagic offers premium printing services for custom vacation Brochures. If you need help in creating one and require travel Brochure examples, we also provide Design Services along with logo creation. With several customization options such as paper stock, types, size, and more, our advanced printing processes ensure your Brochure comes out looking perfect!