Making customized products for your office and brand is a great idea to promote awareness and create an environment of togetherness. Instill camaraderie and trust among employees as well as the company by printing unique promotional items that stand out over generic ones. Whether you want to give unique executive gifts or just put personalized items all over your office space, promo products make a great way to do so.
Choose unique promotional products for corporate gifting to clients and show your appreciation for their loyalty. They are also the best way to commemorate employees for their achievements and successes. You can customize any product for use around the office with your logo, and ensure your workforce is ready to properly represent their company!
We've rounded up a list of the Top 10 Unique Promotional Items for Offices that can help elevate your brand and create more awareness about you. Not only that, but these unique promo items are also very useful around the office and help professionals in their everyday work.
T-shirts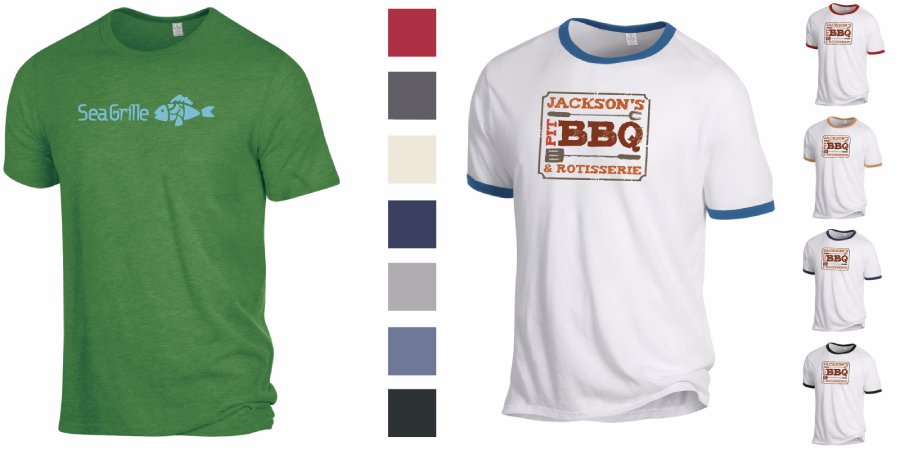 T-shirts are not just a useful item for companies but can also make amazing and unique promotional products when designed and printed well. They are extremely useful at conventions, trade shows, fairs, and other events where your employees are representing your company as it allows customers to notice your brand instantly. They not just create awareness, but also help show a united front for your business.
Bluetooth Keyboard and Case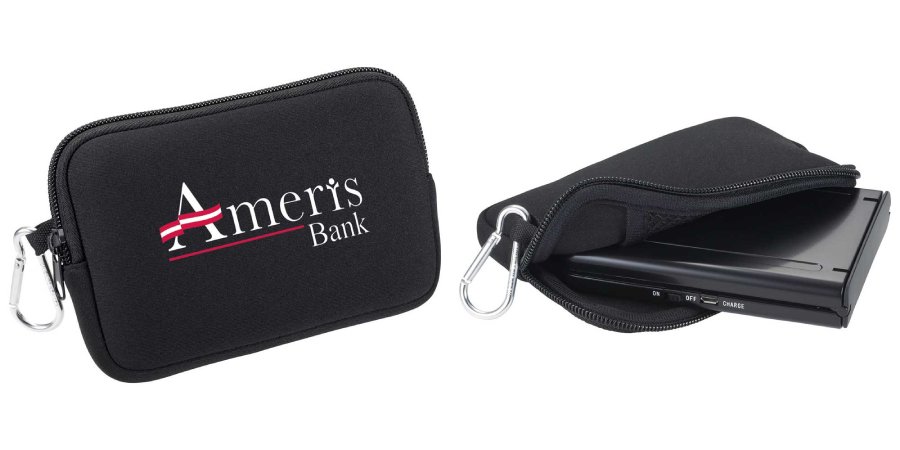 Making sure your employees are equipped with the best technology to do their work is something that most companies cater to. A Bluetooth Keyboard and Case makes the perfect companion on their everyday work adventures! Perfect to use with any Bluetooth-enabled devices such as a tablet or smartphone, this keyboard can be set up in seconds and eliminates the need for taking the laptop everywhere the company rep goes. It comes stored in a sturdy and protective neoprene case that is printed with your desired logo or design, making it a unique promotional product.
Wireless Charging Desk Clock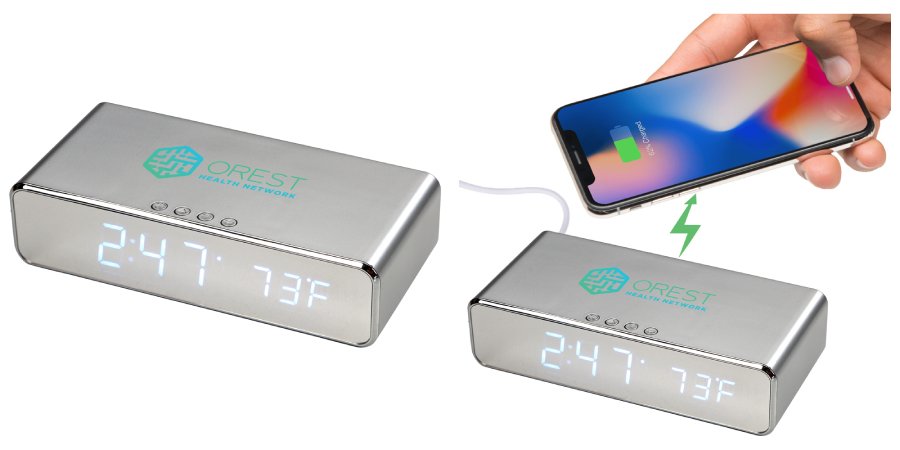 A must-have for every desk or room in the office, a clock is needed to get things done on time. Add that to a wireless charging pad and you've created a super useful desk accessory for your employees! A Wireless Charging Desk Clock that comes with an alarm function and shows the temperature as well, is the perfect gift for professionals and important executives. Share these unique promotional items to impress clients and other business partners in the industry.
Pens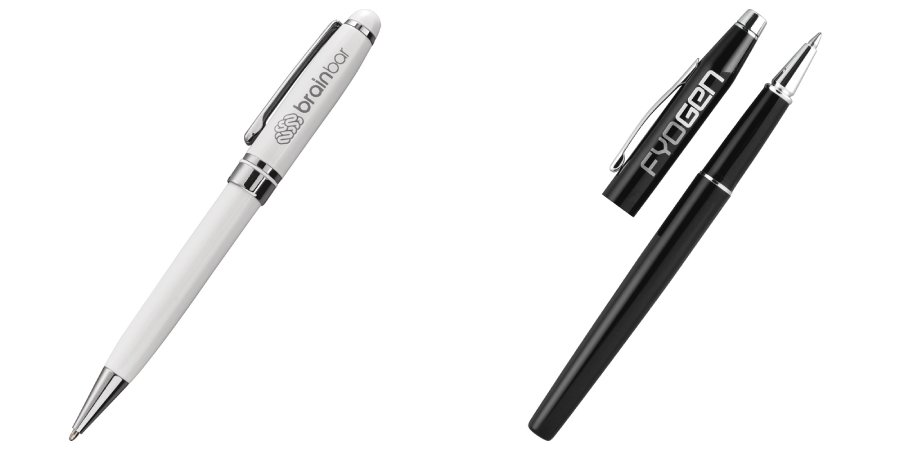 Pens are a necessity for every professional to sign contracts, write quick notes, and other handwritten documents. Make sure all your reps who have face-to-face meetings with clients carry a customized pen with them instead of a generic plastic pen. This will make them look more professional and allow them to represent your company properly. Gift or distribute custom metal pens that look elegant when carried to meetings or use them for impressing clients. Pens can make unique promo items when personalized with the logo and the user's name or initials!
Photo Frames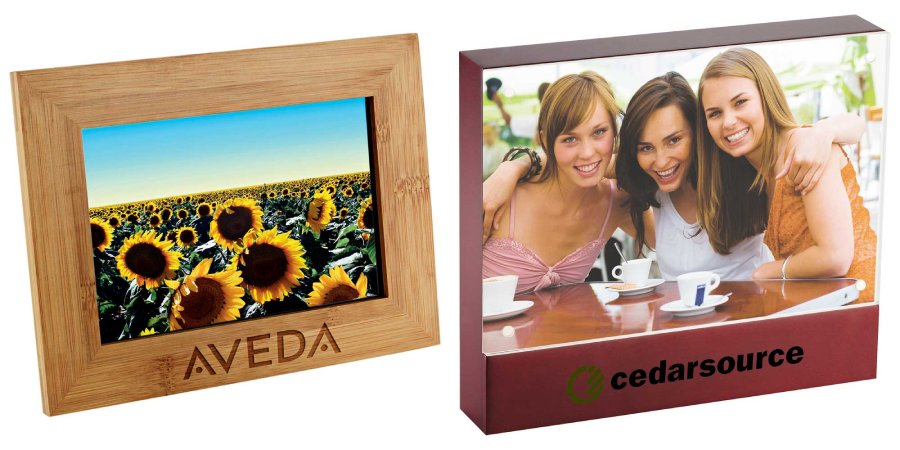 Companies work best when everyone is in sync and trusts each other. This is why many companies hold retreats and team-building exercises to build on this. Why not frame such happy moments of your team together and gift your employees a custom Photo Frame? Place them around the office or gift them individually for their desks and create an environment of togetherness.
Wireless Mouse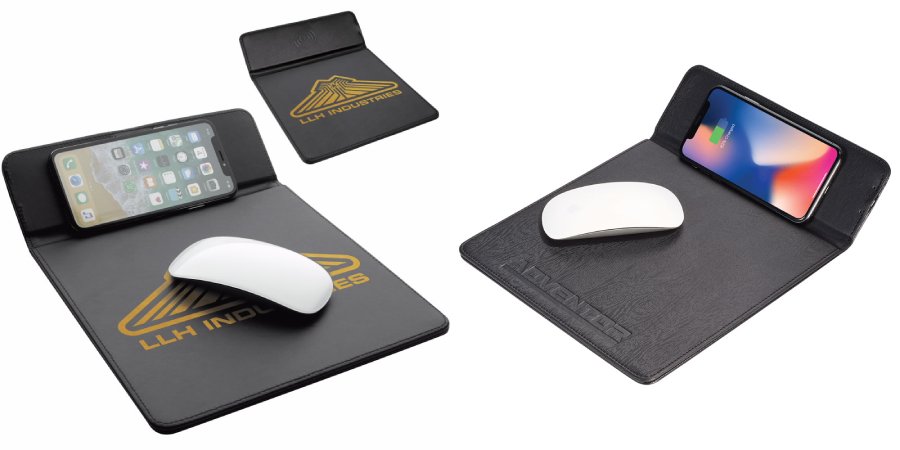 Another accessory to ease work at the desk or outside, a Wireless Mouse can do wonders for an office. The elimination of extra wires at the desk can be a boon and help maintain a clean office environment. And of course, you can print the Wireless Mouse with your company logo to stay in theme with your brand!
5-in-1 Desk Set with MFI Certified Cable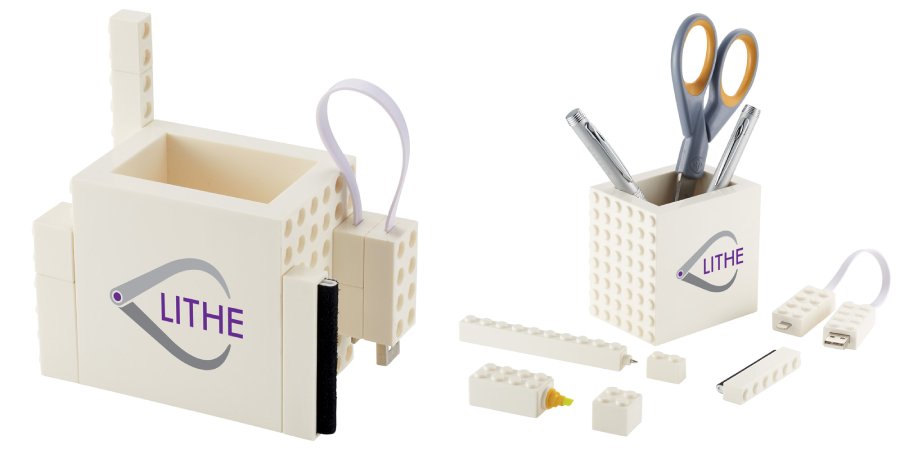 Getting custom printed 5-in-1 Desk Sets for your office make unique executive gifts for their desks. It is an all in one package that includes everything one may need at their desk – a pen cup, pen, stylus, highlighter, and MFI Certified Cable. Printed with the company logo or the company executive's name makes them amazingly useful unique promo items.
Lanyards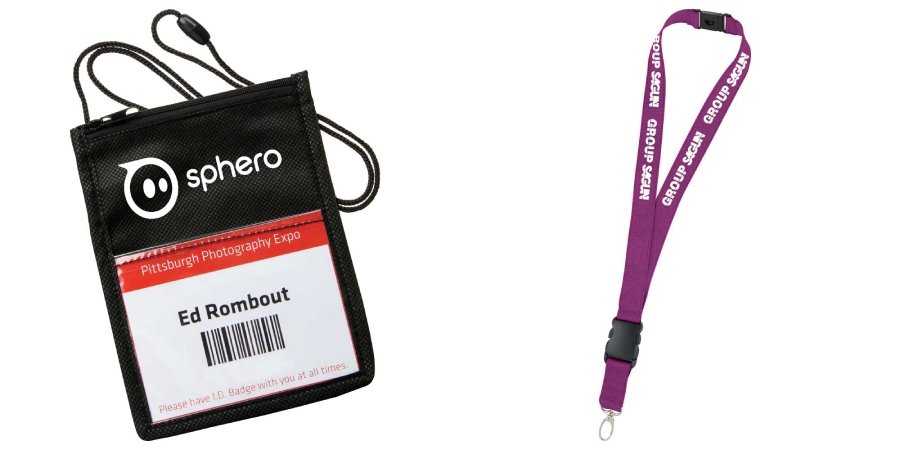 Lanyards are a must-have corporate item and unique promotional product, especially if your company often visits trade shows, conventions, and other such corporate events. Why use plain and boring lanyards when you can use ones that have a custom print of your company's name or logo! The whole point of using lanyards is to hang your photo and identification, so using a customized one helps make you more recognizable.
Magic Inductive Robot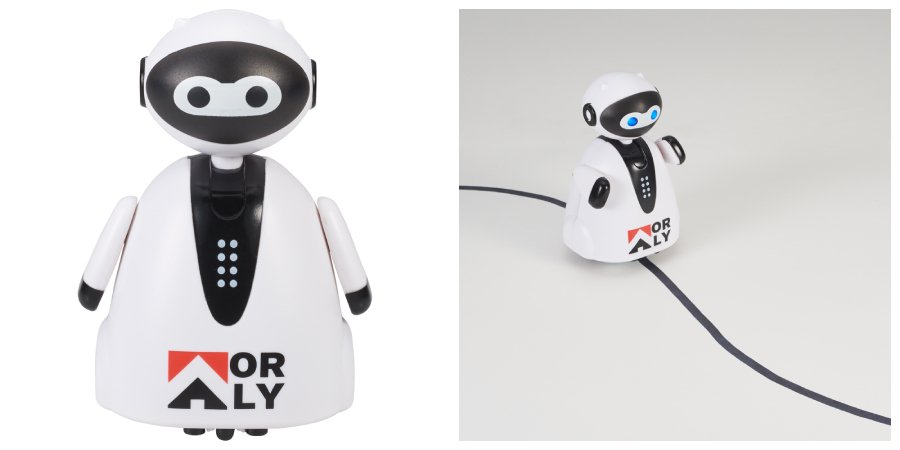 We've all heard the saying, "All work and no play makes Jack a dull boy." Even when employees are at their desks in the office, they need a way to throw off some steam and relax. The Magic Inductive Robot is a fun desk product that lightens the mood and helps take a quick break from taxing work.
This little companion desk robot works with an optical sensor that is programmed to follow any thick black line you draw on paper! Keep the robot on a flat surface and watch it run on the drawn lines automatically. This fun little product is great to improve creativity and imagination at a time when you feel stuck and stagnant at work. You can get it printed on the front with your logo or any other custom design too, making it an amazing gift item with your brand name or logo.
Awards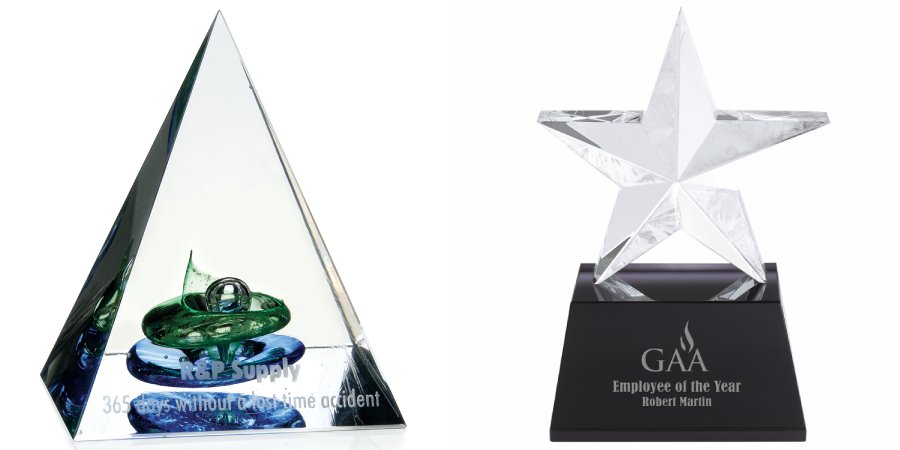 There's no better way to congratulate and commemorate your workforce than by giving them custom Awards! Get the recipients' names printed on the award and create unique promotional products that let the people you work with feel appreciated. You can create custom awards in several shapes, sizes, and colors to ensure you give out personalized products that match your company's branding and theme.
PrintMagic has a number of promotional products that are perfect for gifting or using around the office. Get unique promotional items that are customized to your liking and come with amazing quality printing. Whether it is a gift for business partners, clients, and associates, or you just want to add a custom branding environment to any space, our unique executive gifts are the perfect solution!