Decals are a great way to personalize any space you want to change and spruce up. Whether it is your home, office, car, or any other place you frequently use, Decals are the perfect solution! They can be stuck on walls, vehicle bodies, wood, floor, tiles, and pretty much on any other smooth surface that is non-porous. Decal printing offers you the ease of redecoration and customization at a fraction of the cost a complete redesign and painting would have taken. Easy to design, quick to print, and apply, you can create your own Decal at home! Whether you want to make your own car Decals, wall Decals, or floor Decals, there are simple steps that can help you create just what you need.
Create Your Own Decals For Office And Home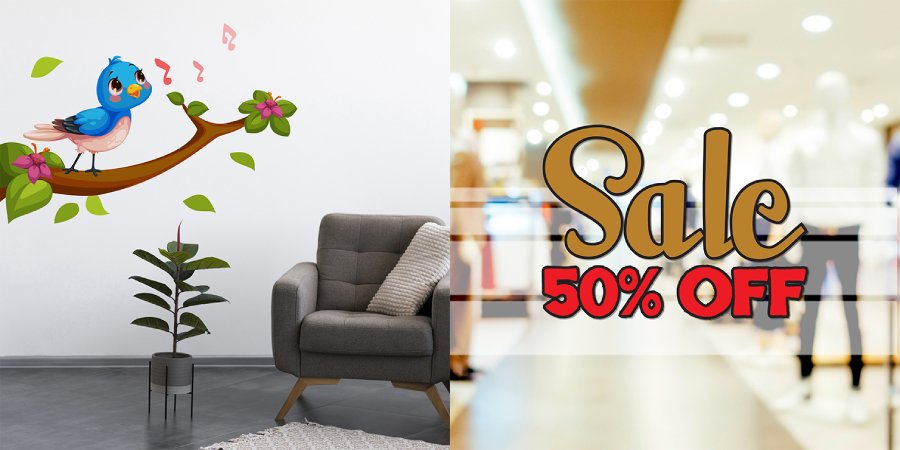 Make your own wall Decals for use at home that can help you create a fun and colorful room for your children without having to paint the walls or add elegant accents and style to your living room and bedroom. For the office and workspaces, Decals add a great way to market your brand, logo, products, and services. They can also be used to create more privacy between office glass cubicles, advertise product launches around the store, and add a more creative and professional environment around the office on a budget.
Another great option to look into is car Decals. They can be used personally to show support for sports teams, politicians, or other creative slogans and artwork as bumper stickers. Parents also like to print custom vehicle Decals to show support for the sports team or college their kids are in. For professional use, create your own car Decals to promote your brand on the road. They are seen by hundreds of people every day, allowing you to create a cost-effective and efficient promotional print product. They are popularly used by home contractors, gardeners, landscapers, and other home service businesses on their work vehicles.
Why Should You Make Your Own Wall Decals?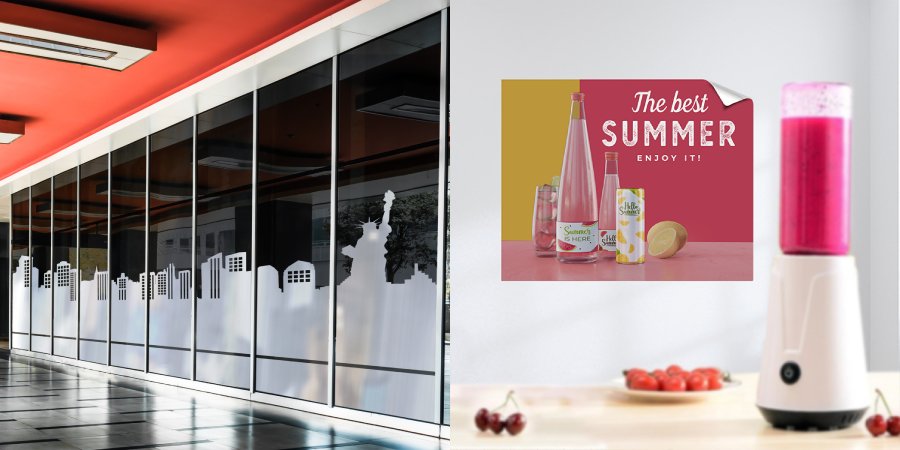 Make your own car Decals and wall Decals as a go-to option for personal or professional use. They can be printed in several varieties and can be permanent or removable as per your choice. You can make your own car Decals for different vehicles, wall Decals for office and home, Opaque Window Decals for adding privacy, and Repositionable Wall Decals that can be removed and reused as needed without damaging the surface they were stuck on.
You should make your own wall Decals when:
You are renting the space and can't paint or redecorate as per your liking.
You want to give any space a quick makeover that can be changed when needed.
You want to add beautiful aesthetics to make smaller spaces look bigger.
You don't want to make any holes or drill nails into the wall.
You need a cost-effective and quick way to personalize any space, vehicle, or wall.
How To Make Your Own Decals?
If you have decided to make your own car Decals and wall Decals, there are two aspects to doing so – designing and printing. Both require research and attention to detail so that your final product comes out looking just as you had pictured!
Create Your Own Car Decal Design –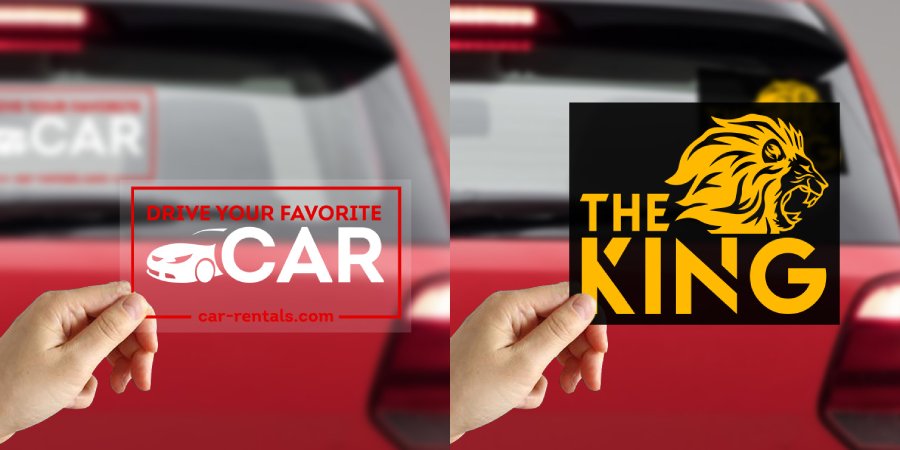 If you already have a design in mind or are using a pre-created image, all you need to do is customize it with your details if needed and get it ready for printing. If this is not the case and you want to make a design from scratch, there are a few tips to keep in mind.
Use a platform like Canva or Adobe Photoshop to create a design and add your elements.
Choose a colorful and bright design that pops on the wall or vehicle.
When using fonts, pick one that is easy to read from far or near. Don't go for very cursive fonts as they may be hard to read instantly.
Choose the size of the Decals depending on the area you will be using them. Anything too big or too small for space will look awkward and wouldn't match.
Make Your Own Car Decals – Printing
When it comes to the printing part of how to make your own Decals, you should first consider which type of Decal you want to print. Depending on that, format your design to fit printing specifications and finalize your high-resolution vector file.
Create your own Decals by choosing a printing company online and sending them your design so they can print and send it back to you as per your specification! This allows you to make your own car Decals, wall, or home Decals that are printed in high quality without having to leave your house to do so.
If you want to create your own Decal and are looking for a printing company, PrintMagic offers complete designing and printing services for Decals of all kinds. Whether you want to print them for personal or professional use, our Decal printing services offer several customization options as well as quick shipping to send you your desired decoration item.