Send customized Greeting Cards to friends and family when wishing or congratulating them on special occasions. While store-bought Greeting Cards make a good gift, printing your own Greeting Cards adds an extra personal touch! Whether you want to print your own birthday cards, anniversary cards, graduation cards, holiday wishes, or other types of congratulatory greetings, you can easily make one that reflects your personal style and message instead of settling for a generic one.
The potential to create a beautiful design for Greeting Cards is manifold and allows you to gift something truly amazing to special people in your life. You can also use them for professional purposes and send heartfelt wishes to loyal and long time clients and maintain a great relationship. They perfectly fit in any marketing strategy without breaking the bank and allow you to leverage all the benefits that come with printing your own Greeting Cards!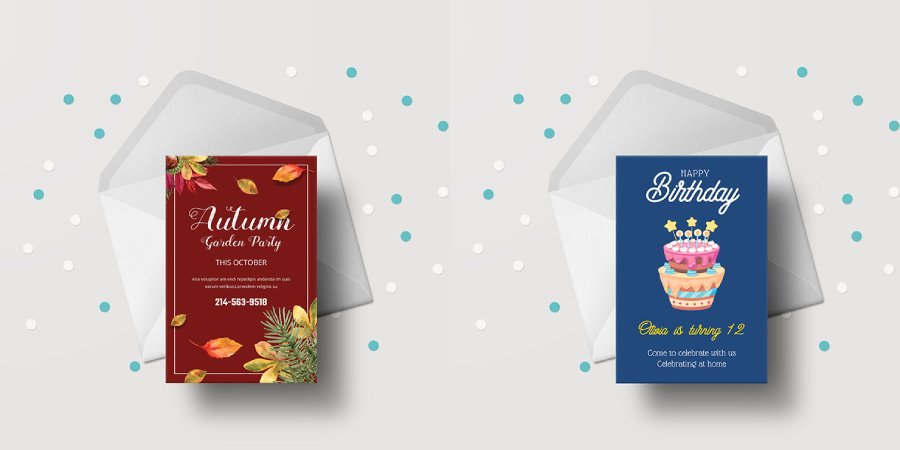 If you are wondering how to print Greeting Cards, you can make a creative and personalized design using one of the many platforms available online. Whether you use a paid software like Adobe Photoshop, Adobe Spark, or a free one like Canva, some simple tips can help you create your own Greeting Card with ease.
Choose A Theme For Making A Greetings Card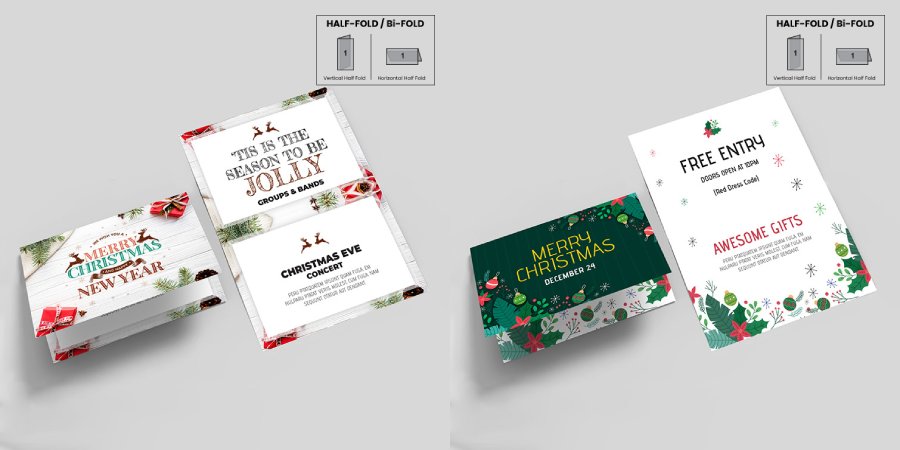 There are some basic questions that may be swimming in your mind when thinking about how to create Greeting Cards. First, you need to decide what occasion you are printing these cards for and who the recipients are. Are you making a card for just one person or printing several cards? Are you creating designs for a new business venture to sell or for personal use? Knowing your audience and purpose of printing your own Greeting Cards will give you clarity for the theme and design.
Once you know the intent of your card, move on to your theme, design, and layout next. For instance, if you want to print your own birthday cards, start by choosing the colors, elements, and artwork that best resonate with your idea. Experiment with a couple of ideas before settling on one that perfectly represents your message and emotion through your Greeting Card design. A debate between several color combinations, artwork, images, text, orientation, sizes, and more.
You also have the option of looking up free templates to create your own Greeting Card. These already include the layout template and design elements, letting you quickly personalize the text and create a customized Greeting Card without having to spend too much time on it. Templates give you loads of design inspirations and ideas and are the perfect way of quickly and economically making a greetings card. These free templates are available in a number of sizes and target several events and holidays, letting you find a design that suits your vision. Resize and reposition elements, as well as add cool filters or personal images to pull together a theme that the Greeting Card recipient will absolutely love!
Add Required Elements To Create Your Own Greeting Card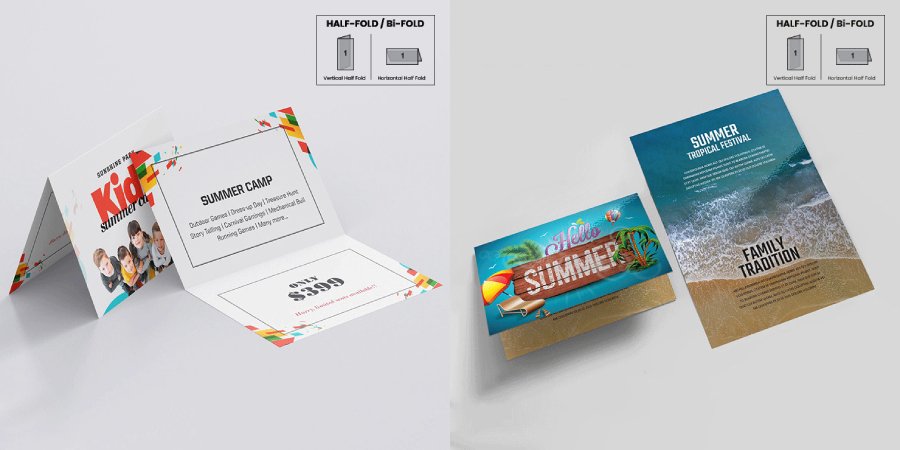 If you've decided to start fresh and not use a template, you can begin by keeping your original theme in mind and arranging elements such as images, artwork, and text in place. Since you've already got a layout decided, arranging these elements shouldn't take time. But make sure to play around a little and experiment to see if a slight change in your initial choice looks better. Choose the colors keeping your artwork or images in mind, but don't make it too complex by making it color or design-heavy.
Add text to the card and make sure that the intent of the Greeting Card shines through. For instance, when you are making a greetings card for Christmas, the first page of your card should define that by saying something like "Merry Christmas" or adding other holiday-related elements. When choosing the font and size, pick a clear typography style so that it is easy to instantly read your message. You can use a mix of two or three fonts to create a typographical hierarchy that helps highlight certain important words over others.
Also, keep in mind to leave some space for adding handwritten text. This allows you to write a heartfelt message that feels personal when handwritten than printed. For a flat customized Greeting Card, this could be the backside of the card or the second page on a folded Greeting Card.
Proofread And Finalize Your Customized Greeting Card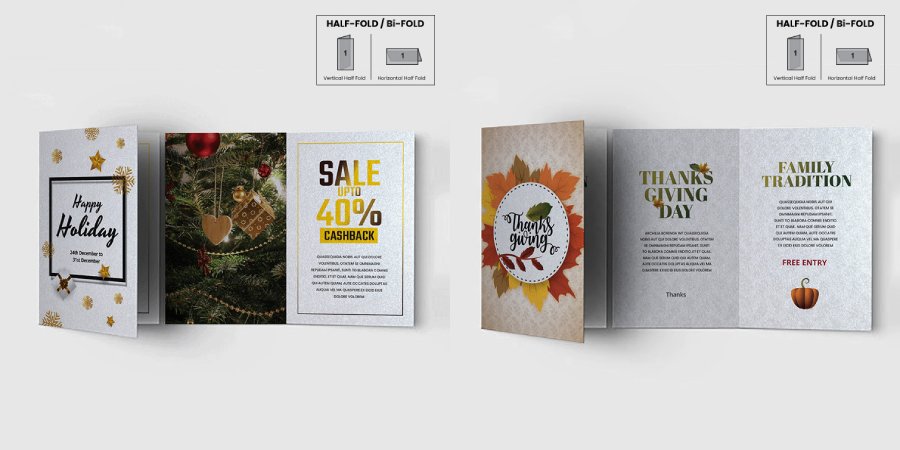 Now that you know how to create Greeting Cards, the last step before you can print your custom creation is proofreading and ensuring your file is ready to go to print. Always go over every little detail of your design before finalizing it. Check the text to eliminate any grammatical or spelling errors, as well as inspect the colors and ensure everything is easily readable.
To make sure your Greeting Card is printed clearly, you should have a final file that is at least 300 dpi (dots per inch) so that the end result is crisp and bright printing. Set the color mode to CMYK instead of RGB so that the colors you see on the screen are accurately printed on the paper stock.
How To Print Greeting Cards For Any Occasion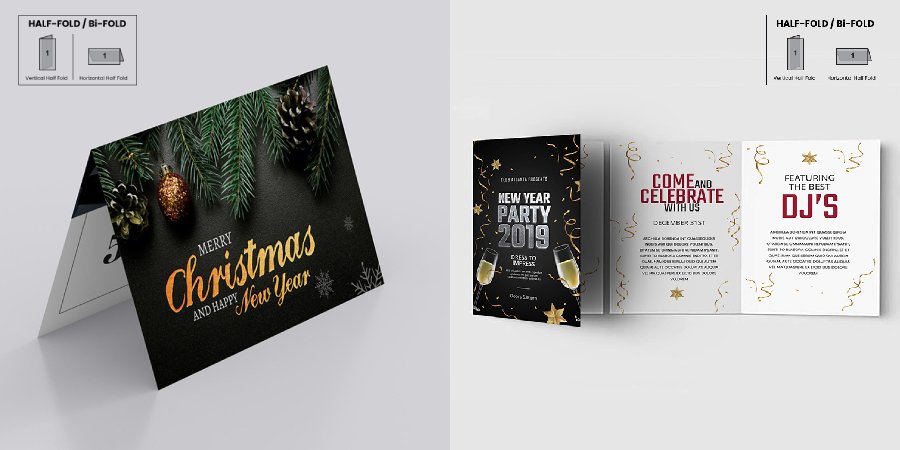 Making a Greetings Card for festivities, birthdays, weddings, anniversaries, or just about any occasion is a great idea for a personal gift. But it all comes down to how well your product is printed. A badly printed Greeting Card can completely ruin your design and wouldn't be able to do justice to what you had planned to give. On the other hand, a well printed Greeting Card can help enhance your design and present it in the best way possible!
If you are looking forward to creating high-quality and elegant looking customized Greeting Cards, choose PrintMagic to truly mark an occasion in a unique way! Print eye-catching cards with matching envelopes to send or hand out your greetings in style. Choose from flat and folded Greeting Card options in several different types such as Standard Greeting Cards, Pearl Metallic Greeting Cards, Silk Greeting Cards, Raised Foil Greeting Cards, and Raised Spot UV Greeting Cards. Our range of personalization options will help you in printing your own Greeting Cards that not just represent your style but also add a memorable and personal milestone in your relationship with friends, family, partners, co-workers, and business associates.