Creating a custom Greeting Cards design is a great way to send out heartfelt wishes and congratulations to people in your life. Whether you want to send them to family, friends, your partner, or people you know through work, these print products are a great way to send meaningful messages. They can also be used by businesses to communicate with customers and long time clients on festivities and wish them on their birthdays.
There are two things needed for getting your Greeting Card design ideas to life – Greeting Card making ideas and layout as well as Greeting Cards design printing! Once you can think of a theme and create a design, you can send it over for printing to any company that offers full-color and custom printing services for your products.
How To Design Greeting Cards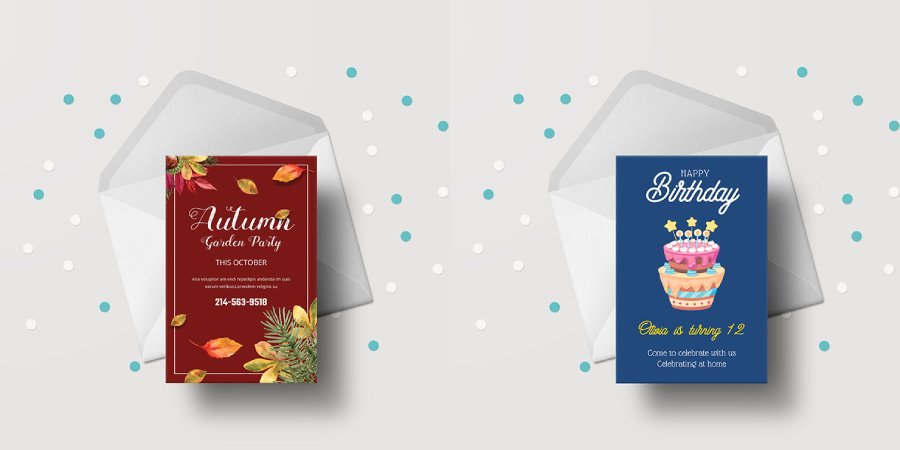 Designing Greeting Cards is a fairly simple process and all you need to keep in mind is that you stick to the theme of your card. Whether you need anniversary, graduation, baby's birth, birthday card design ideas, or more, create a piece of artwork that is fitting for the situation. Choose complementary colors and add content that resonates with your message.
Pick a suitable theme including layout and folds.
Use a color scheme to make sure all the elements are balanced.
Add images or artwork that resonates with your message or brand.
Incorporate festive and congratulatory text with fancy fonts, but make sure they are easily readable.
If used professionally, you can also add your company's name and brand logo.
Need help with how to design Greeting Cards? Read more in detail about How To Create Customized Greeting Cards on our blog!
Ideas For Greeting Card Designs
There are many ideas for Greeting Cards that will stand out and make a memorable and personal gift for the receiver. While the design itself is the main hero of your Greeting Card making idea, adding special elements to enhance it can hugely help. There are several unique elements and paper stocks available for adding the one thing that seems missing from your final Greeting Card design ideas!
Shimmery Pearl Paper Stock Greeting Card Making Ideas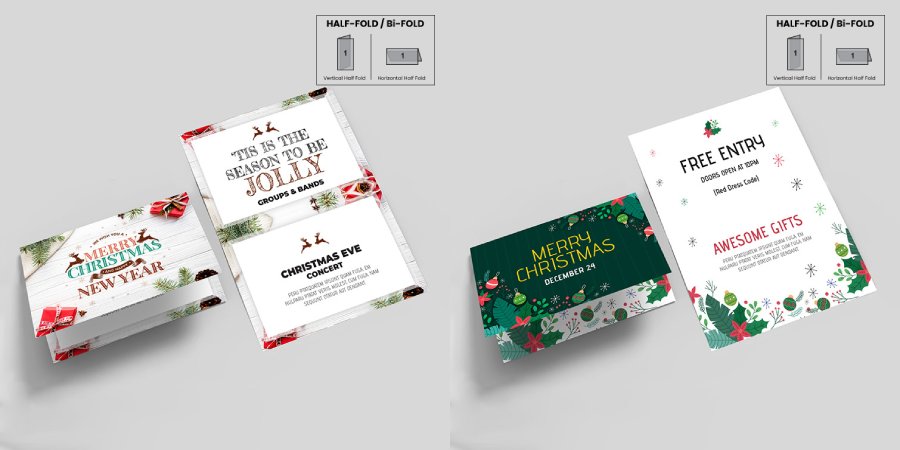 Add a specialty paper stock to your Greeting Cards design printing and make sure your product looks elegant and beautiful. Print Pearl Greeting Cards to add shimmer and shine as this paper stock comes embedded with Pearl fibers that shine when they catch the light. This paper also offers beautiful printing and helps enhance your Greeting Card design ideas.
How To Design Greeting Cards With Silk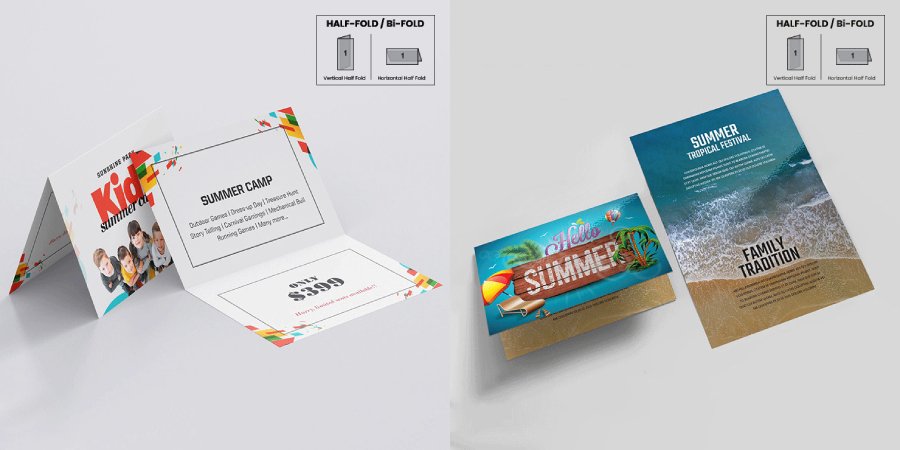 Add a very smooth and silk-like paper stock that gives a shiny element to your printed design. This will help in enhancing your card and make a hard to put down the product! The paper stock features a high gloss finish that helps your design and chosen colors stand out. The silky paper is also water-resistant and comes with a smooth, bright white, resin coating. The final printed product is durable and long-lasting that the receiver can cherish for years to come!
Greeting Card Making Ideas With Raised Foil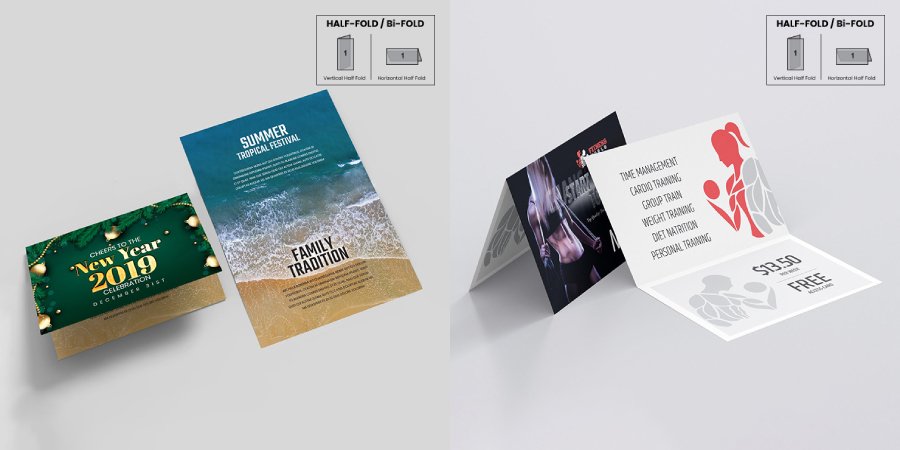 Decorate your Greeting Card with metallic foils and embossing that stands out, literally! Add a 60-micron raised metallic element to your design to ensure the important parts of your design are highlighted against others. These can be the greeting itself or some parts of your artwork. Use gold, silver, and iridescent foil to enhance your Greeting Cards design.
Raised Spot UV Design Ideas For Greeting Card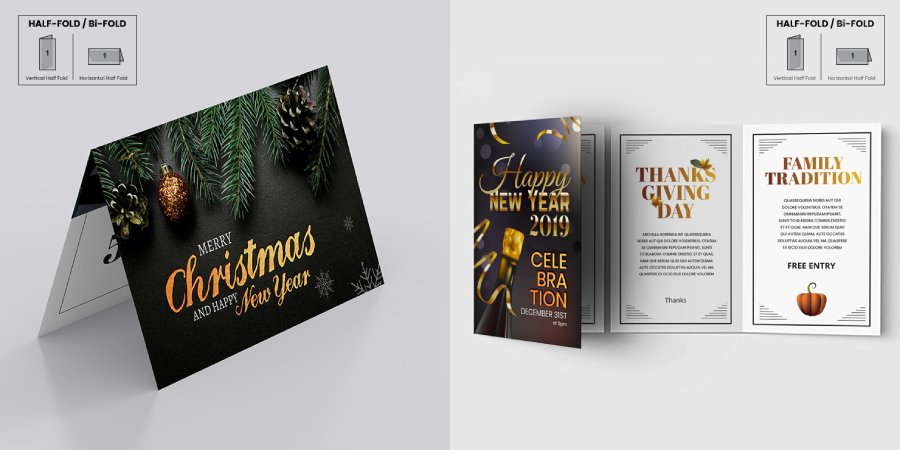 Add a tactile effect to your holiday, anniversary, or birthday card design ideas with Raised Spot UV. It is the perfect way to elevate your standard Greeting Cards and use a premium gloss paper stock that has a velvet soft touch lamination. Raised Spot UV provides a 60-micron raise to your card's surface for an irresistible touch and lets you highlight certain parts of your Greeting Card making ideas.
Flat Or Folded Greeting Cards Design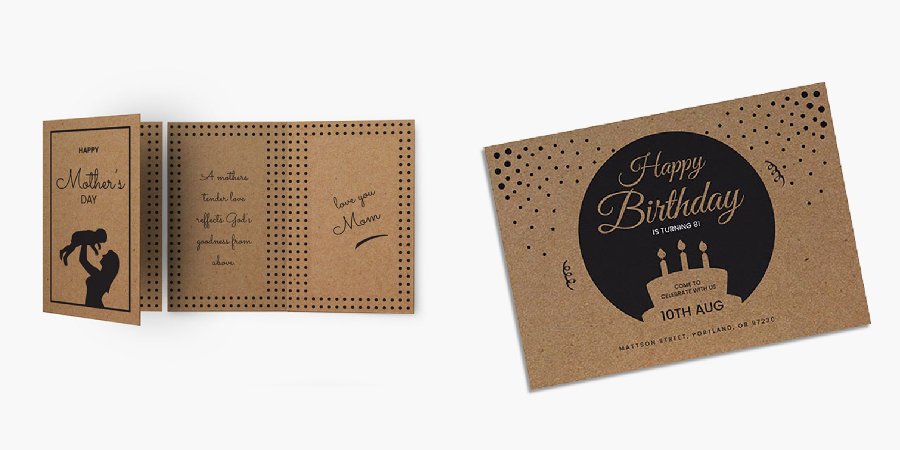 While Greeting Cards are traditionally created with one fold, you can print ones that are flat or one-page as well. These are perfect for use by companies who want to send a short and sweet message that your customers are your brand's number one priority. Flat Greeting Cards can also help reduce printing costs while still efficiently displaying your message.
Printing your Greeting Cards in full CMYK color is one of the most important things when it comes to creating an attractive product you can present to people. PrintMagic offers beautiful, full-color printing that will surely enhance your design and make it look bright and vivid, helping you bring your ideas for Greeting Cards to life! Choose from several elegant paper stock options, Greeting Card sizes, flat, and folded Greeting Cards designs perfect to send your best wishes.