Banners are one of the best ways to create large format print products to advertise and promote your brand. With a big size, ample space, and the ability to be spotted easily, these print products are a very necessary part of every company's marketing strategy. There are many options to choose from when it comes to indoor and outdoor banner printing – choose from the size, colours, text, images, materials, and much more. But there is one big factor that ties together your banner's whole look – it's design!
The design for your banner should represent your brand and marketing strategy so that people can instantly recognise and associate with what you are advertising. Choosing banner design ideas that look amazing, are attractive, and provide all the right attention are the perfect way to get everyone to notice them.
Whether you are using Custom Banners for in-store display, using them at trade shows and conventions, or simply hanging them outside your store to get new customers, the Banner Design Ideas can make or break the effort and money you put into it.
We've put together some attention-catching and successful Banner Designs to take inspiration from. Use them to notice the elements and see what works and what doesn't so you can go into designing your Banner knowing exactly what you want!
READ MORE: How To Design Your Banner? – The Necessary Checklist
Attractive Banner Designs with a range of colours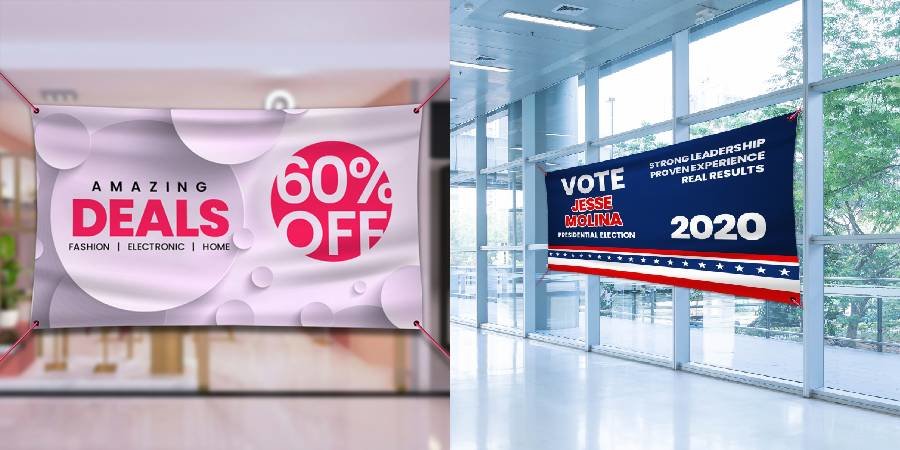 Colors are one of the biggest advantages you have when it comes to Banner Printing, whether it is designed for inside or outside use. Balanced use of colors that complement each other and also resonate with your brand are much more likely to attract the right attraction from customers walking by.
While going over the color palette and picking some beautiful looking colors is one way to go, you can also better understand 'color psychology' and use that to your advantage. For instance, using complementary colors such as blue and orange (they fall on opposite sides of the color wheel) can help make your Banner Design pop and look more distinguished.
In the same way, people associate the colors yellow and orange to youthfulness, which makes them the best to promote children's products. Red is best used for Call To Actions as it inspires people to take the next step and directs them to the message. By using this color-specific approach, companies can make sure their Banners are catching attention and look attractive at the same time!
Banners that let images do the talking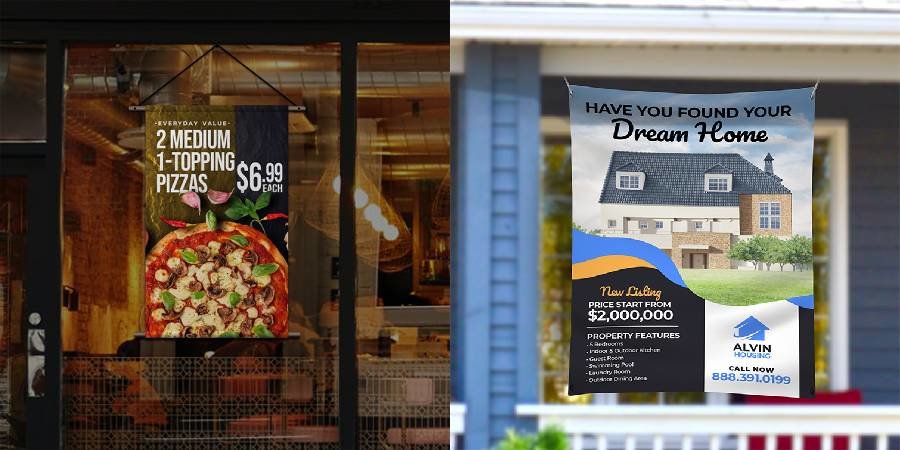 Everyone in marketing would agree that using images for promoting your brand, products, and services is one of the best ways to advertise and get attention from customers. Using images and pictures front and center helps people understand exactly what you are advertising. Consumers also like to see the products before they buy them, so a Creative Banner Design with images is a good example.
Using the right imagery will also help people put a face to your brand and identify you better. Make sure the images you use are high quality so they are printed without any blur. They should be relevant to what you are selling and also be a considerable size to jump off the page and grab attention.
It's all about the text in Banner Printing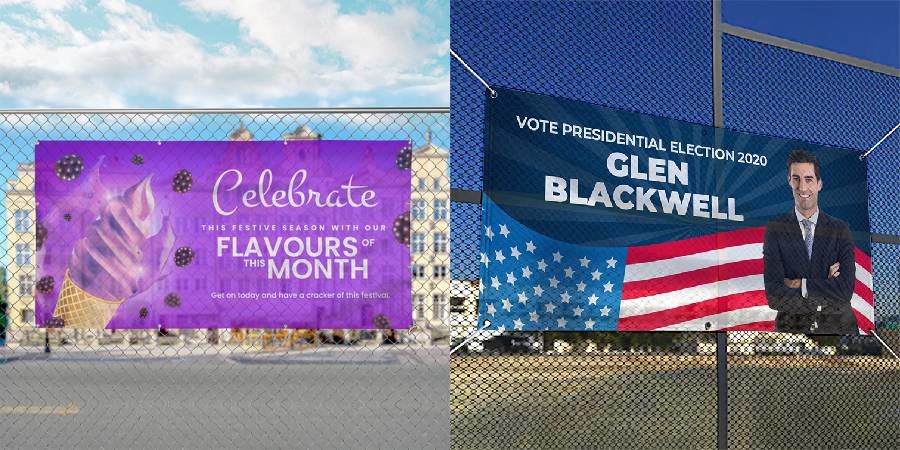 Sometimes a simple line can do the trick when it comes to advertising using Banner Printing! A catchy tagline, slogan, or promotion can do the trick with the right combination of words. Text-centric Banners are effective when you use text hierarchy to put attention on the important words, as well as the above-discussed color psychology to better promote your products and services.
Let your catchy slogans and promotions speak for themselves with these simple yet effective custom Banner Ideas!
Back to the basics with traditional marketing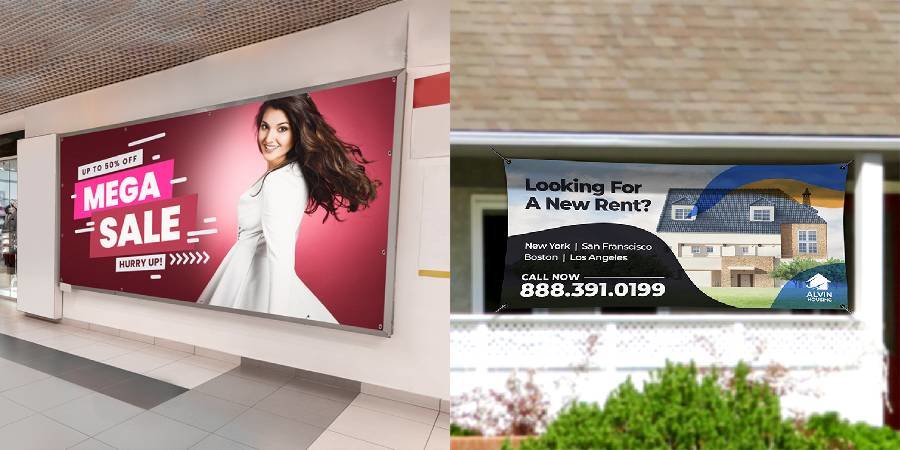 Getting back to the basics and choosing a traditional marketing design that isn't edgy, modern, or 'out there' is a great option for certain conservative industries and helps create a trustworthy brand image. Keeping it simple with straightforward Banner Design Ideas can't go wrong as long as you are using all the necessary elements to promote what you want to sell.
Play it safe and make the Banner Ideas work to your advantage! Choose a great printing service like PrintMagic and get several types of Banners with custom printing options. We also offer Design Services, so whether you want a Roll Up Banner Design, Canvas Banner Design, or other Creative Banner Design ideas, we can help you create a unique, personalized print product!