Distributing information about your food venture is of the utmost importance when trying to create awareness. No matter the kind of cafe, eatery, bar, or catering business you own, using Custom Business Cards is a great way to leave your establishment's reminder with customers and patrons.
Restaurant owners always need a way to leave their contact details so customers can call and make bookings directly. Create Premium Business Cards that are attractive and contain all the needed information about your restaurant, catering, or other food business. Add your logo, contact details, social media information, and even an image of enticing looking cuisine that's your specialty!
There are various designs you can choose from when it comes to creating the right Custom Business Cards for your food business. Add special elements, shapes, or size variations and get Business Card Printing that makes your business stand out and stay memorable.
Print Unique Custom Square Business Cards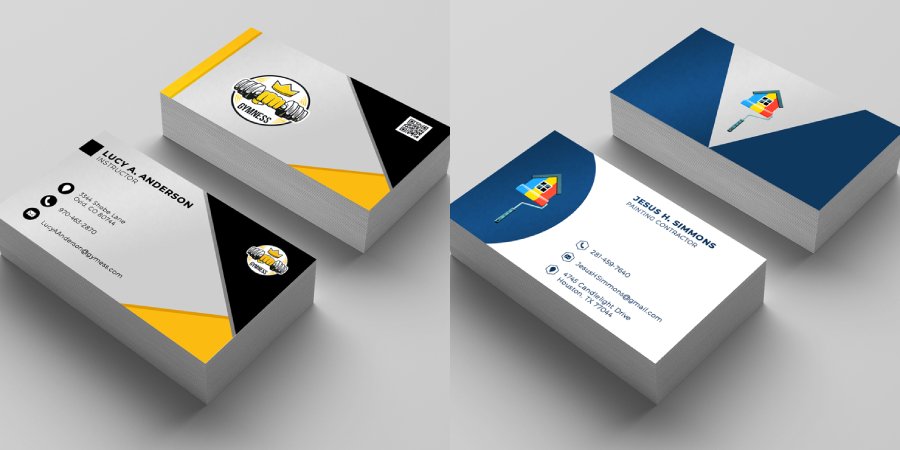 Print Square Business Cards for your brand as a step away from the standard rectangular shape. These look smart and modern, also offering a unique layout for your design. You can also print Square Rounded Corner Business Cards.
Enhance Your Restaurant Custom Business Card With Spot UV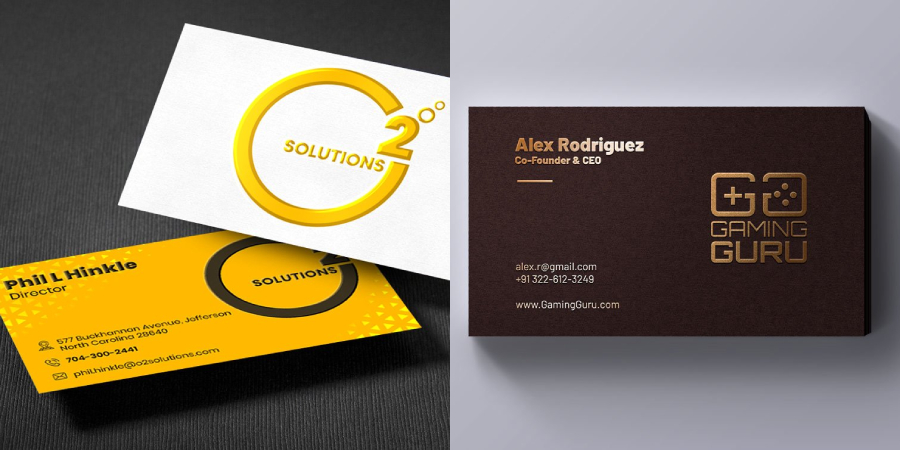 Choose Spot UV Business Cards or Raised Spot UV Business Cards as a way to enhance your design and ensure your food or drink pictures look extra enticing!
Smooth And Soft To Touch Premium Business Cards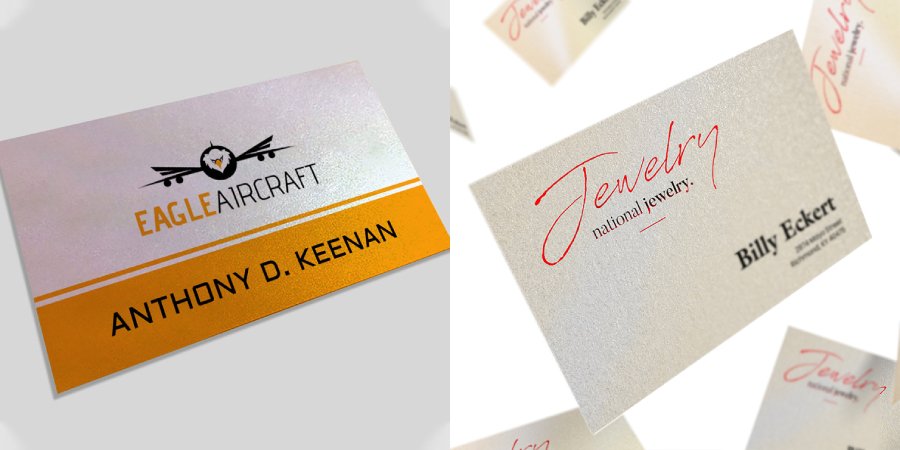 Print High Quality Business Cards that are soft and smooth. Pick from Velvet Soft Touch Business Cards or Silk Business Cards to get products that offer an amazing feel and great quality for printing.
Vertical Orientation For Business Card Printing
Choose a vertical orientation for different kinds of High Quality Business Cards instead of the standard horizontal one. This orientation offers an elongated layout, allowing you to maximize the space available. You can even add opening hours or bar happy hours to entice more customers and leave a subtle promotional message along with your contact details.
Add metallic elements to your Custom Business Card
Make your Premium Business Cards even more interesting with the addition of foil and metallic elements into the design. This adds some shimmer and shines while providing a product that is instantly attractive. Choose to print Akuafoil Business Cards, Foil Business Cards, or Raised Foil Business Cards to achieve this effect.
If you want to print Business Cards Online, choose Print Magic as we offer premium and High-Quality Business Cards with several customization options. We also offer free Business Card Templates for download if you need help with designing your Custom Business Cards.