Brown Kraft and File Preparation
How to setup artwork for Brown Kraft with White Mask Files?
White ink printing on Brown Kraft paper is possible when a White mask file is shared along with the CMYK file for printing. If a white mask file is not provided, the white color within the artwork won't print on Brown Kraft paper.
The white mask file has used an overprint to get the white ink printed on the Brown Kraft Paper. Also, the white mask files assist in printing vibrant, and crisp colors.
The white mask file acts as a base for CMYK providing a bright white surface. Areas without white ink will appear darker due to the color of the stock.
Hence, when printing white ink on Brown Kraft Paper you are be required to submit an extra artwork file along with your design files. This extra artwork file is called White Mask File.
Preparing Mask file: Create a black and white pdf file with black color values of K = 100% (C=0 M=0 Y=0 K=100). Black areas represent where you want the finish to be applied and white means no finish will be applied.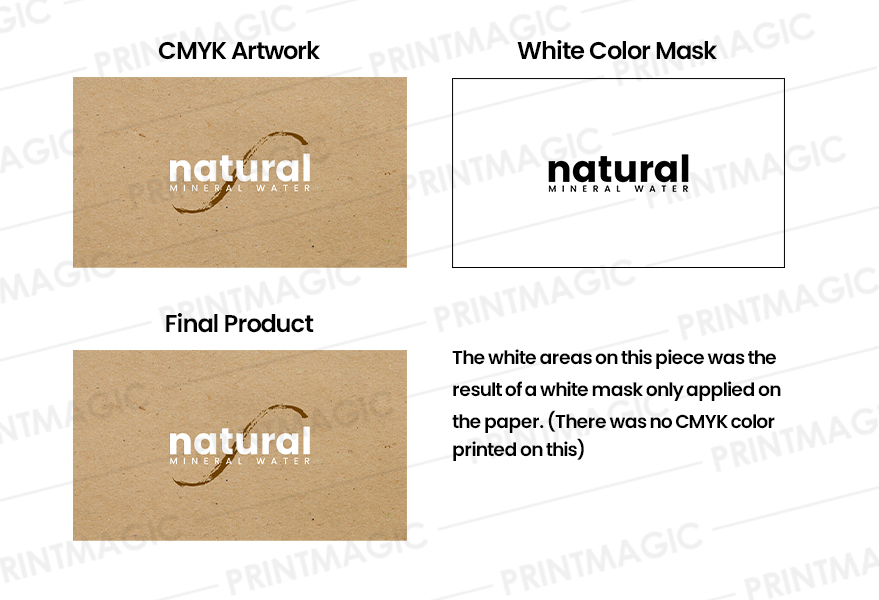 Remember the following when creating a white mask for your white ink base:
A white ink base will be printed behind any color that's in your Artwork Layer.
Areas with color but without a White Mask will be printed with color directly on the material.
Areas with color and a White Mask will be printed as an opaque or solid color.
Areas with a White Mask and no color will be printed as white.
Note: White Masks file must be made in vector format and be saved as EPS or PDF. Please be aware that anything less than 100%K will be transparent and allow the brown stock to show through.
Samples
The below image represents the difference when an artwork is printed with and without the white mask file.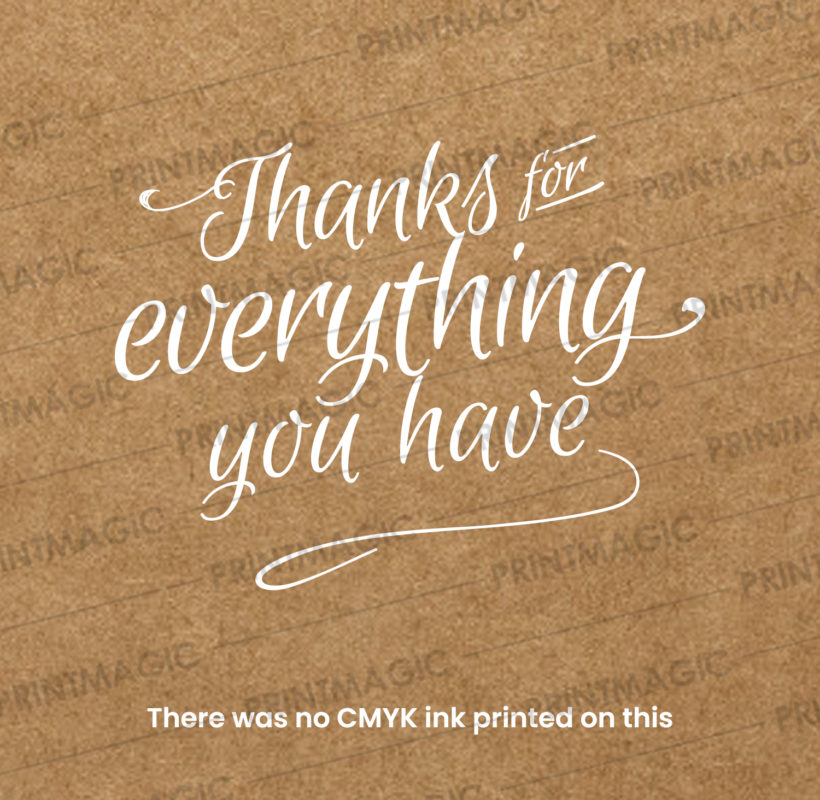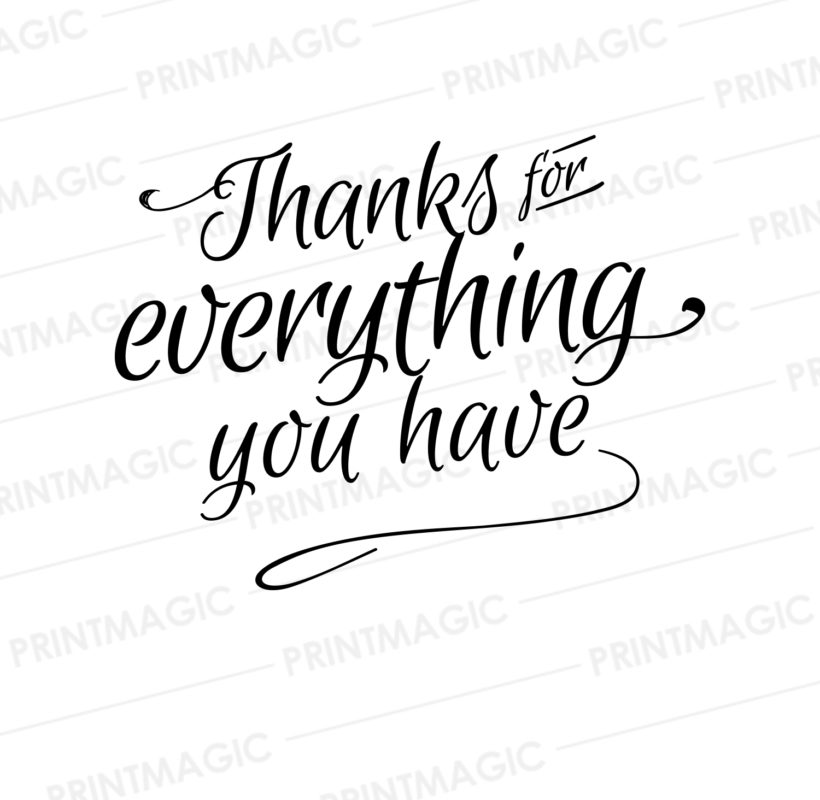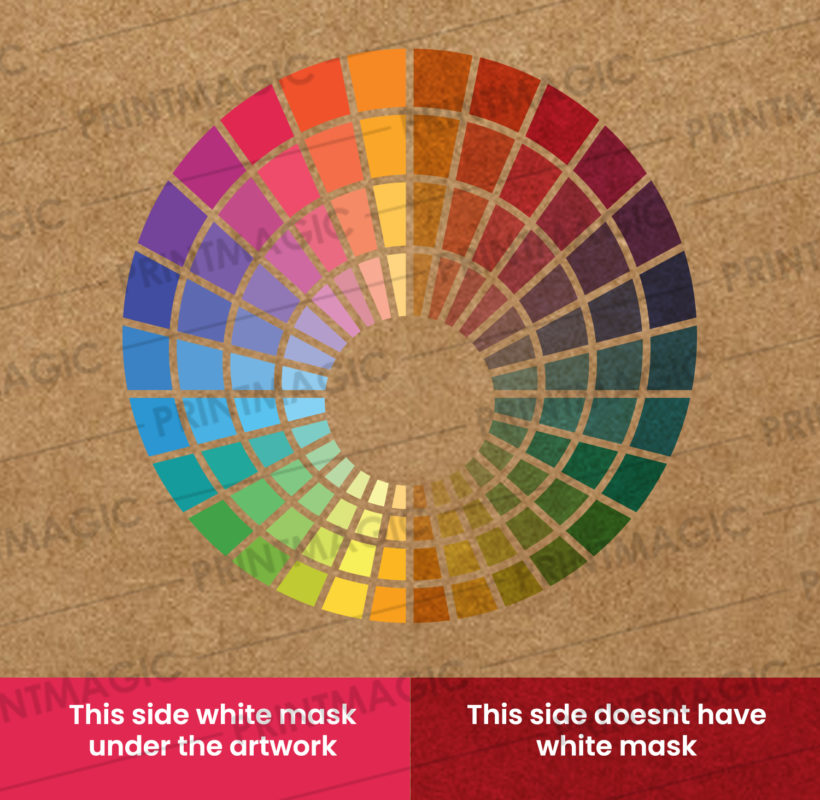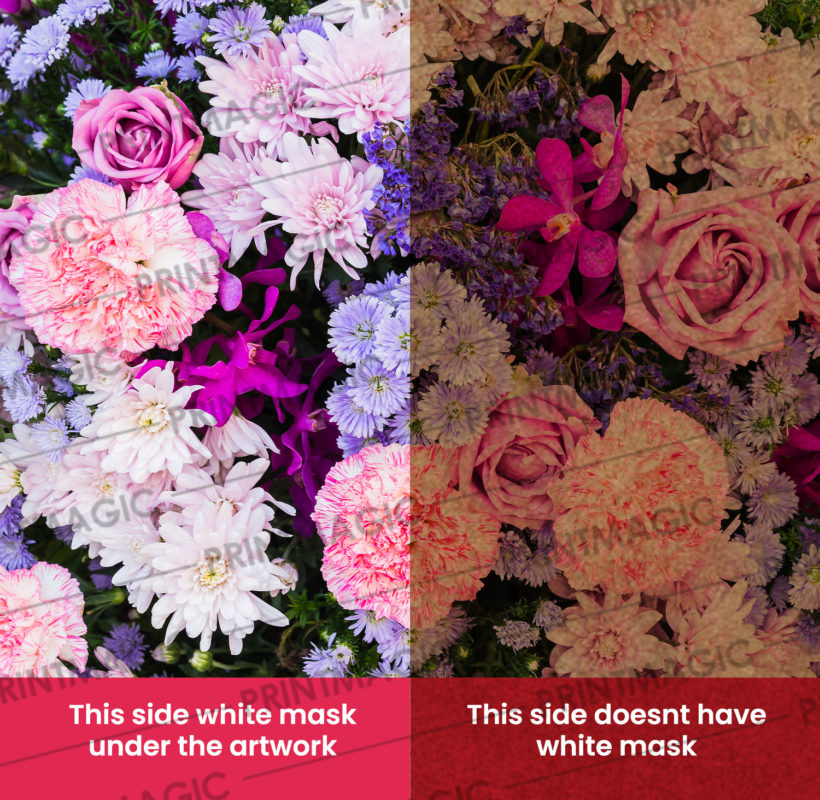 For printing white ink on Brown Kraft Paper white mask file is a mandatory file. See example