Get Attractive Custom Printed Door Hangers
We print custom door hangers that stands out and get noticed instantly. With amazing printing quality, premium coating, paper stock, and lamination options, we assure that our products are of high quality. Don't worry, we even print custom designs as per your needs and branding requirements.
When it comes to quality, we promise amazing printing quality that is bright and vibrant. With our superior printing processes, we ensure that your design stands out successfully conveying the message about your business.
Die Cut Options -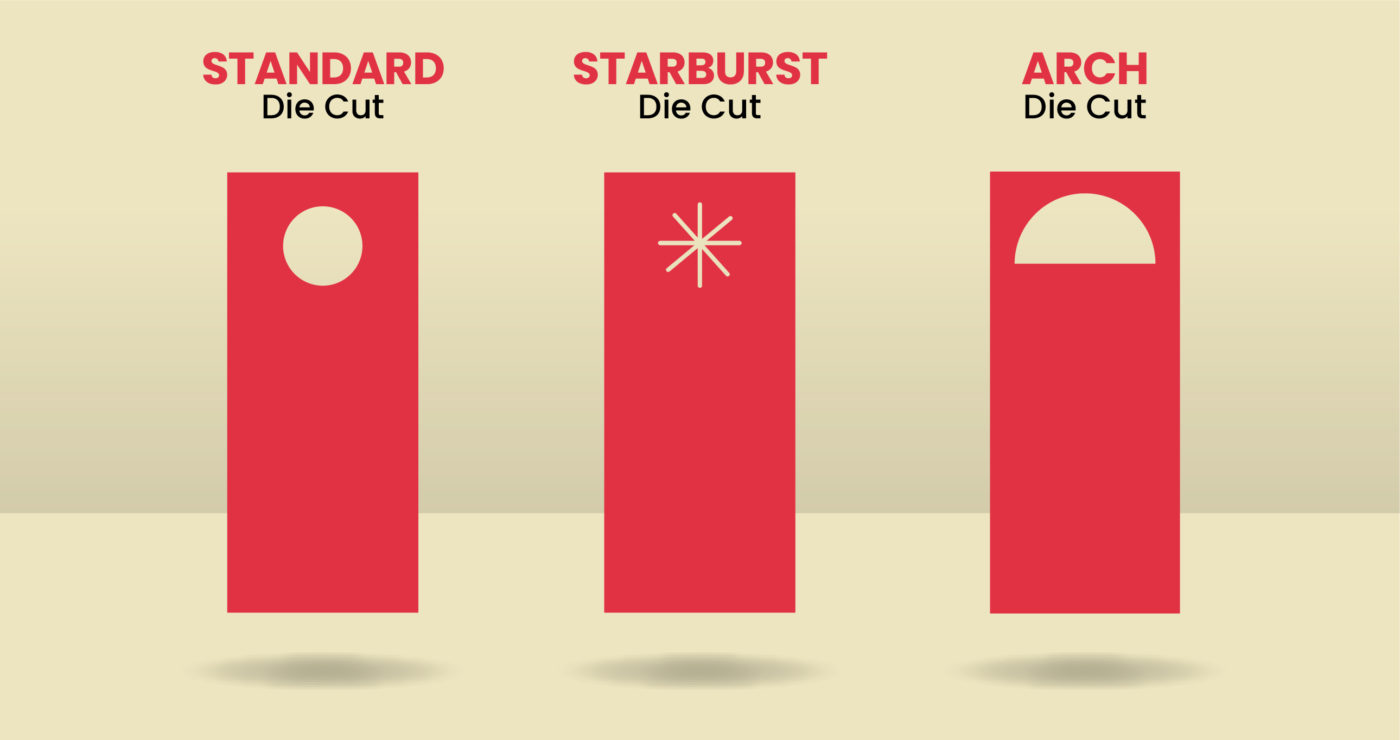 Standard Die Cut - Features a standard circular hole at the top that easily slides over any doorknob.
Arch Die Cut - Has an arch opening at the top that is bigger and accommodates almost all door handles.
Starburst Die Cut - This has a starburst cut at the top of the hanger that snugly fits and doesn't fall off easily even if the door is open and closed multiple times.
Free Proofing Services -
You can upload your pre-made design for Custom Door Hangers on our website using our easy to use Uploader Tool. Once you submit your design, we provide free proofing services to ensure everything is in place. Apart from ensuring the design fits perfectly in the printing lines, we also check for grammatical errors and typos. Once checked, the design is sent back to you for final confirmation and only then sent for printing.
Design Services -
Avail Design Services for Custom Printed Door Hangers by adding this service to the above calculator. Send us your required specifications and we'll create the design from scratch, very unique, and matching your needs and brand messaging. Once you approve the design, we will get the printing done and deliver them to your doorstep!
Check out Logo Printing Services which will help you design your custom logos for your door hangers.